"While we understand the frustrations our citizens have with crime, rigging an explosive device to detonate inside a vehicle is illegal and a bad idea."
the legal way to deploy a flash bang device is to unexpectedly burst into someone's home and throw it into their baby's crib. good idea. smh
In South Africa you can rig flaming nozzles under your car to deter carjackers. Here in the US deterring burglary by just about any active measures is illegal.
Very illegal, yet still very funny.

Good thing the window was open.
The flash bang beats sitting on the roof of the building next door with a rifle.
Planting bombs in vehicles is risky business and rarely goes as expected, did we learn nothing from the Miami Showband incident?
People kept breaking into my truck while it was parked in front of my house.
I thought about rigging a pressure switch with a loud airhorn right behind the drivers headrest. I waited too long and they eventually just stole the truck.
I think setting explosive booby traps as an anti-burglary measure is probably illegal in the vast majority of so-called "developed" countries.
Even in the land of ubiquitous firearms you generally can't deploy violence as a response to a non-violent property crime where the victim has no reasonable fear for their own safety.
I know planting fatal booby traps is illegal, not so sure about things meant to alert or scare people off.
FWIW, I don't think it was an actual real flash bang. Those are regulated explosive devices that generally only the cops and military can use. And they are pretty powerful in the bang and flash.
It probably was one of the various devices that set off a shot gun primer, which can be fairly loud, but not nearly as dangerous. Though I am not sure if it is technically illegal, I don't think those are considered an "explosive device".
Still, booby traps are generally not a good idea

Video looks faked.
Do burglars really wear ski masks? And the camera was very conveniently placed and even zoomed in during the "break in".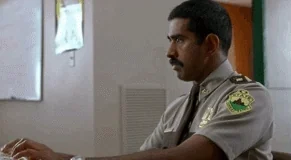 Unless you have a badge number and qualified immunity.
sorry for laughing, but that was a good deadpan delivery.
that wasn't much of a flash – hopefully the bang made up for it. that guy didn't even smack his head off the window frame and go down, which was the reaction i was looking for.
This. I was wondering the source of this footage. If it's the poster, then why not go out and yell?
A more effective deterrent to property theft is to build a more equitable society.
That also sometimes requires explosions, but it's desirable to avoid that level of escalation.