HOW? I was expecting one of the fancy ones that raised to prevent wrong way traffic or something along those lines. Nope, just a simple pole.
At this point Walmart is probably better off replacing it with those traffic barrels/barricades filled with water/sand or old used tires. Much less of an mess to clean up every other week.
Using the photos in the linked thread, this seems to be it:
It seems to be protecting some space for the disabled parking area, and all you have to do to not hit it, is avoid cutting the corner here. But nope, a large number of people just can't turn a corner properly.
Have they tried raising the parking lot around the bollard until it's completely under the pavement?
Yup, thats the spot in Auburn, Maine.
I did a virtual drive through and I think that the issue is the bollard is in a place where you just wouldn't assume one to be. If you are looking for it it is obvious, but if you aren't, well calamity awaits.
My favourite comment from the Reddit thread:
In the future: "It is now 20 story monolith, covered in rapidly flashing LEDs."

*distant shattering sound

"Come on, man!"
Even driving around my local area I am dumbfounded by how many people turn right (UK) into a T-junction and cut the corner as I am coming up to the junction to turn right out of it.
I was always taught 'go round the corner, not across it!' Seems like all of the Walmart parking lot fuckwits never heard that advice.
Maine representing. I'm here for it. It's been mentioned a number of times in the Maine forum on reddit, but lately it's gotten really bad apparently.
(unexpected placement alone sometimes suffices
link
)
Ah, but that was in sensible Canada.

The improbable road obstacle has, fortunately, not caused any harm. Quebec provincial police say they've had no reports of accidents despite the bizarre pole placement.
Alternatively they could install a protective bollard so people will stop hitting the bollard
The drivers in Auburn are some of the worst I've ever encountered! Anywhere. Worldwide. And including Baltimore and DC which regularly top the list for "worst drivers in the US."
Anytime I go out I see at least one driver completely blatantly run a red light. It's really upped my defensive driving skills.
So the schadenfreude is strong with this one.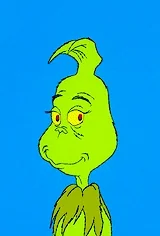 a run for its money
Or a "being-immovable" for its money…

But then again, you might rightly say they are both "fast"

My solution is a Hot Wheels-style ramp so that drivers jump over the disabled parking zone completely.
Just as much damage to the vehicles that make the mistake, but less cleanup?
Someone has secretly hidden a powerful magnet in the base of the pole. A car hitting the pole opens the door to the lair under the Walmart.
I have that exact situation in the next street to where I live. When I have to turn right (UK) out of it, I am positioned left, and that has saved me from a crash many times.
Utterly weirded out that no one mentioned that there is a sign opposite that says "vision center".