Thank you for this, Mark. I was feeling a bit melancholy about things this morning but this wiped it away. Dick van Dyke is always the best medicine, no teaspoon of sugar needed.
Just made my day, thanks.
BTW: You can at times find Mr. Van Dyke out & about Scottsdale Az, I did and he is awesome to talk with.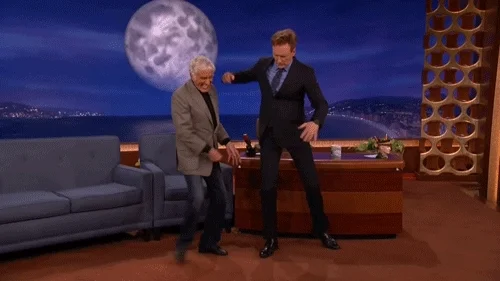 I've always loved Dick Van Dyke, but my heart grew even fonder for him after discovering that he's an avid "home haunter" and loves creating elaborate displays for Halloween.
obligatory retro-Poppins Dick Van Dyke as his future older self (Mr Dawes Senior) then 39…
I remember in the 90's he did a dance routine on his show "Diagnosis Murder" and my grandmother was tickled pink about it.
He also used to show up at SIGGRAPH with some regularity - not as a presenter, but as an attendee. Apparently he's an avid Lightwave enthusiast (the last I heard anyway - he may've moved on to other 3d programs as well!) and would often visit the Newtek booth on the show floor.
Forgive me, but I have always found Dick VanDyke a little, well, annoying. I mean, I'm sure he's a great guy and all, and it's probably just me and a hold over resentment from not being allowed to go to see Earth vs. the Flying Saucers when it finally came to the drive-in because I was "too young" (I was 8 for God's sakes! Practically an adult!), and instead being forced to sit through Sound of Music. Somehow my friends found out I'd seen it, and they were merciless. To this day I see a chimney sweep or a penguin and I just want to punch it in the throat. But that might just be me.
Pretty sure you got some musicals mixed up there. The Sound of Music was the one with Nazis as background characters, and you're supposed to come away from that movie wanting to punch those characters in the throat.
Oh yeah, Mary Poppins. See how badly scarred I was? It's a wonder I turned out as normal as I am.
Yup, just like that. Now imagine they're penguins …
Now that is a wonderful thing.
I think you're remembering a porno.
This topic was automatically closed after 5 days. New replies are no longer allowed.