The fact that I could be sharing the road with this doofus is somewhat terrifying.
I guess it's not perfect
Neither is the god-emperor you trusted, fanboi.
OR he did it himself by purposely driving into the barrel to get some fame minutes. Not saying it couldn't happen… I just don't trust anything I ever see on the internet anymore, ever. The more obscure and outrageous, or either directly supporting or totally denying the buzzword of the week, the more suspect.
And that's why Tesla is getting sued by the California DMV for false advertising by calling it "Autopilot".
"It's just a normal car now."
It was always a normal car. No one has ever said autopilot is ready to replace human attention and control. All of you folks who have been doing this the last few years are putting the rest of us at risk of injury or death because you're too clueless to understand how not ready for actual autopiloting these cars are.
As time marches on the shelf holding each year's Darwin Awards just gets bigger and bigger.

Anyone here seen the film "The Darwin Awards"?
Yes, it is based on the website.
Autopilot reminded me of it.
Oh, wow, Great Minds and all that!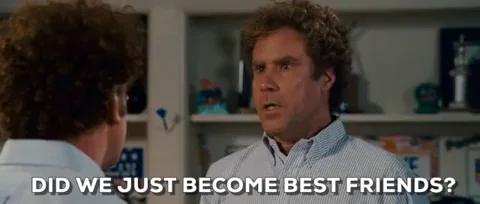 It… it…
kinda feels like we just did.
Who posts a video of themselves (themself?) driving poorly and then confessing "I wasn't paying attention!"?
That's like posting a video of you shooting someone and then exclaiming that you assumed the safety was on. Exhibit A, the crime and the confession. The prosecution rests its case.
Well, there's always the corollary if you should ever need to dampen your new-found mutual ardour…
"Great minds think alike and fools never differ."
Someone looking for clicks and likes? (But the level of 'stupid' seems much the same in both cases, if you ask me.)
Except, you know, for the dozens of documented cases of Autopilot being anything but auto. At least it was a barrel it hit instead of a pedestrial or cyclist this time.
Except of course Tesla.
"Why does everyone keep thinking this feature called 'brakes' would stop the car?"
Ah, well, you've kinda taken the shine off it now.


Also, I have no idea what I'm doing with these poxy emoji faces!
I'm wondering whether Tesla will repair the mirror on their dime due to faulty autopilot.
Far too often it's not just the "driver" who's the one losing, though. Such as those two motorcycle riders who got run down.
this was a nice meet-cute story.