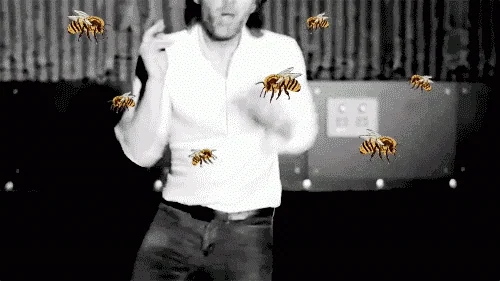 Speaking of bee related news
Oh I love the bees. I keed the bees!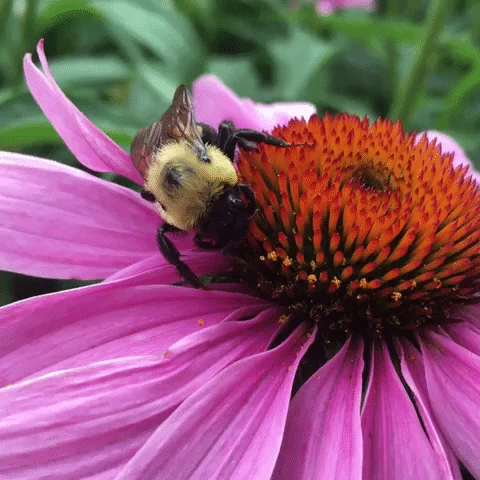 Candyman, Candyman, Candyman…
To be with bees or not to be with bees?
That is the question
She must have a movie coming out soon.
On an intellectual level, I value bees and wish them well. On a visceral level, my skin crawls just thinking about clicking the thumbnail.
Look at that bee butt!



This is to celebrate World Bidet? I don't see the connection.
'Covered'? Psshaw.
And of course from her Unrepeatable show (can't find the video, will have to make do with imagining Eddie reading this

):
"And also they make honey, and that's an amazing thing! Bees make honey?! We've known this since we were kids, so we take it absolutely for granted, but bees are insects, furry body, red- not red, yellow and black stripy, hairy leggy,……Medium size wings, you know- they're buzzy things, you know, and they make honey?! Which is in your morning, on your breakfast-y toastie, in a jar, kind of- how do they do that?!
I mean, do earwigs make chutney? Do spiders make gravy? What is going on?
Earwigs going, "Get the chutney under that stone there. (singing) We make chutney all day… It's an earwig's life, ain't it? Put the chutney in there, there we go."
And spiders, saying, "Gravy, yes… no problem at all, mate. We'll make spider gravy, the way spiders like to make it, yes… Put that cube in there… Hold on, Legs… There you go, mate. Can we get the measuring jar back when you're finished?" It's very weird!
ETA: corrected misgendering, my bad!
And the latest buzz from hollywood is it will be a "B" movie…