Ha, I know that red zone. If you can avoid the parking enforcement it's the one spot where you can reliably find an empty place to position your car if you want to recreate the famous photo of Janis Joplin sitting on the hood of her psychedelic Porsche.
I only ever saw Cake playing live the once, in Glasgow in maybe 2005 or so, but I cannot recommend the experience enough. Possibly a few years past the best time to see them, but SO much fun.
Agreed! I enjoy Cake even though I think they are slightly one note and simple on recordings. Seeing them live at a festival I got a much bigger sense of their artistry and appreciated the way their sound kind of narrated the late night festival shenanigans going on around me.
I've seen them a couple times in the past 5 years, and would still highly recommend their shows. Lots of fun. The singer and the trumpet player are the only two original members, but that didn't seem to impact the quality or energy of the shows at all.
Also, they give away a tree to a member of the audience at each show, which is kind of fun.
Yea, they're really good live. I've seen them a few times as well, though spread out over the decades. The last time was 2017. First time was in the 90's at Shoreline, I'm pretty sure.
That seems like the perfect time, tbh. They are one of a few bands like the Pixies who got popular well after their albums were released, but not so recognizable that their shows would be overrun with douches. It seemed to me that between about 2005 and 2010 I couldn't set foot in a bar without hearing Cake.
"The Distance" was everywhere when I was in High School and with good reason, what a jam.
I have to echo what many here have said. A live Cake show is a lot of fun. Almost all of the crowd knows the songs as well as the band does, so everyone is singing along to every song. I saw them in Kansas City a few years ago, and it's one of the best rock concerts I've been to.
Cake is one of my top two or three favorite bands of all time, so I've been familiar with their cover of I Will Survive for a long time. It was a wonderful discovery for me, though, because I've never liked disco all that much, so I was always pretty dismissive of songs like I Will Survive. This cover made me realize that it's actually a great song and I even really like the Gloria Gaynor original now. It got me to stop judging individual songs based on my own biases against a genre. It broadened my musical tastes, oddly enough.
They're a great "consistant" band whose style works so well on the covers they choose. Fashion Nugget is full of wonderful tunes in general, and several are covers I'd never heard before then. My appreciation for Willie Nelson was solidified through their rendition of "Sad Songs and Waltzes" (as if it needed much else.)
I guess I'm headed back to the nostalgia bin for a lil' taste of Cake.
TIL Sad Songs, and Waltzes was a cover of a Willie Nelson song.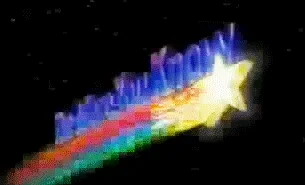 Big Cake fan here and this is my favorite track of theirs. (Though Comfort Eagle and Meanwhile Rick James and Never There and Opera Singer and… hmm, maybe I should give up on this determination.) It took a lot of practice to learn the crazy syncopation in this rendition, some decades ago, but I just confirmed that I can still sing, along note, for… note. Never seen the video before and thanks for posting it!
Maybe I'm jaded from being from their hometown and seeing them a bunch before they were big, or maybe I'm jaded from working in the live music industry . . .
It's an excellent cover of this song but not a patch on the greatest version I've ever heard. That was at a mate's house around Christmas as a teenager and a room full of his mam and her friends belting it out still wins.
This topic was automatically closed after 5 days. New replies are no longer allowed.