Having deja vu, although at least this time they spelled Hasan's name correctly (see comments in this post):
Tried to keep up on all these guest hosts but Hasan feels the best so far. It's more nuanced than the others. I'm guessing, based on my normal judge of results, that he won't get it.
His monologuing and polished presence on TDS is very similar to his own show Patriot Act. But I think he also did very well as a host with guests.
IIRC, Comedy Central had a number of guest hosts on TDS for a while after Jon Stewart left too. I'm thinking that they maybe do that just as place fillers and keep it going until they have a permanent replacement host ready to go.
I'm surprised that they haven't set up an America's Next Top Host series; with audience voting. It seems like a natural merging of The Daily Show and reality TV; it's got to be a rating winner?
So, The Daily Show with Jay Leno it is then!
Kinda sweaty and LCD if I'm being honest, and "it's okay that a billionaire is destroying this communications platform because people have silly usernames" is a bad message. This passes for left wing?
He's a comedian not a politician. Making fun of things is his job.
Sometimes those things are big and important. Sometimes those things are trivial.
The comedy lacked bite and the message was "don't make fun of Elon Musk" (as of halfway point), it's NBD he killed twitter, it was useless anyway…
Back in the "olden days" I got an entire staff paid by finding the company president on Twitter who dogged all of his employees and also contract obligations. Twitter was new. I had no idea how it worked or what it did. It was a one off as it was just a single time thing of getting all of my fellow employees paid by shaming a man gloating about what he was gloating about (mostly gambling). All I do with the platform is just follow links to shit from trusted recs. $44 billion for that joint? C'mon.
I didn't see it that way. More like "Twitter was bad before Musk and will continue to be bad even if he isn't the person running it, so every person of conscience should stop pretending it's ever going to get better and ditch the site now."
If people actually follow that lead and abandon Twitter en masse it will do a helluva lot more to hurt Elon Musk than sticking around just to tweet complaints ever could.
I do appreciate that he's driving people off the site, but there's no need to minimize the tragedy its demise. A lot of us did have our minds changed on Twitter (Student debt relief? Twitter is why we had any opinion) and it sucks that one thin skinned manchild has this much power to censor us. This entire take (or the half I watched at least) was from a centrist stabbing leftward.
Even when Dorsey was in charge, moderation favored bigots, and often punished their victims for responding to hate chucked their way. It had the same problem of doxing, abuse, harrassment, and assholes pushing marginalized people towards suicide.
Elon didn't change any of that. He just made it so that those conditions became unrecoverable.
… no, it went straight to Trevor Noah, who had been picked by Stewart as his designated successor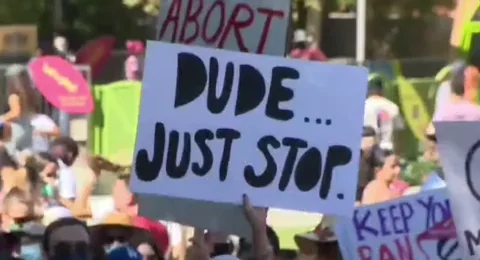 His take and my take are different on some things but he doesn't have a "wing" in politics. he's a comedian who talks about pop culture and current events which happen to involve politics a lot lately.
At this point "not advocating for Nazis, school shootings, child labor, civil war , etc" is considered "left" in us media though so in that case yeah I guess this is what passes for "the left."
But I don't think anyone should be considering him an activist for progressive causes or something.
He's just right about Twitter.
I preferred Wanda Sykes and Chelsea Handler so far, because Minhaj landed one of his guests in some controversy - a case of making a joke at someone else's expense. I would love to see him replace Klepper, though, because his in-depth pieces are funny and informative. Also we haven't seen Roy Wood Jr. host yet, and he's usually great.

I think I heard Roy doesn't want the job. I enjoyed Larry Whitmore's old program quite a bit but I'm not sure today's the era where it would thrive.
Chelsea also did really well. She was quite a bit more savage (as per her norm) than the others, but as the regular host she'd probably dial that back a bit. Wanda, like Sarah, felt more like they were doing a bit than hosting.
Really? I've only heard him say the opposite, but time will tell:
At the time this was published, it seems like Hasan Minhaj wasn't even on the guest host list.