While I thought the Heather McCartney scenes went on for just a bit too long in Get Back, it's hard to deny how adorable she was. She seemed to be having a blast, and everybody seemed to enjoy her being there.
It was also pretty funny (if not painful) to see her get inspired by Yoko Ono … singing … into the microphone during one of the many experimental jam sessions in the series and then attempt to replicate it herself.
daughter of Linda and Paul
I think at this point Paul had not formally adopted her. It happened after he and Linda were married.
Ha! I just saw that scene this morning. I thought it was very sweet. Ringo seems good with kids. I liked his playful overreaction.
This is indeed correct (Paul and Linda married a couple months later and Heather was adopted then), but it seems like more of a pedantic digression than anything particularly important to the discussion.
While I was never a huge fan of Ringo, he really came off as one of the heroes in Get Back. While he didn't say much (which was more of a practical thing since he wasn't mic'd for much of the filming), he was often portrayed as a subtle mediating force trying to reduce friction as it happened. I also really enjoyed his creative moments when they were shown. Him and Paul doing a four handed piano jam, and him and George collaborating on Octopus's Garden were both delightful moments.
i've never really minded Yoko's singing – it's arty and emotional, not technical, and while i admit it took me awhile to get it, it's impossible to deny its power. that scene in particular is literally recording the passing of the torch to the next generation of punk and riot grrls. i thought it was amazing. Yoko turns the light on, and Heather seems to intuitively understand that it's a perfectly acceptable way to express herself.
the other thing that occurred to me during Heather's segment is that she's literally one of the few people in that room who were the first to sing along with Let It Be, and she's probably old enough there to remember the moment. i can't imagine having such childhood memories as being in the room when such iconic songs were created.
I must be the only one who felt it was inappropriate to have a 6 year old running around screaming into microphones. If I had been a member of the Fab Four, I would have had a greater problem with Linda McCartney's kid than John Lennon's girlfriend. I saw the group as being patient with the kid, yes, but I wonder if they really were thrilled to have this little yard ape distracting them from making magic.
Don't get me wrong – I'm the first to step in and defend Yoko. I've long felt she was unfairly maligned, and she's always struck me as prime Mutant material. I don't even mind challenging music. That said any time in Get Back when she got behind the microphone was definitely not enjoyable to me – but I certainly respect her not giving a fuck and just going for it.
I'm the first who will get pissed at people when they bring their unruly children to the workplace, but I don't find much to be mad at here.
Just for context, this was their 7th straight day in the studio and on a Sunday morning. All of the other wives and girlfriends were also there. It was seemed like more of a party atmosphere and nobody seemed to be taking the day too seriously. They weren't heads down for hours working on a song and then some screaming kid comes running into the studio causing havoc. It's also not like Heather just jumped up and grabbed the mic from Paul while they were in the middle of a serious rehearsal or anything – they were screwing around in a jam session when she joined in.
The next day it was all business again.
Yeah… you seem to fucking be.
I'm sure she deserved all the beatings John gave her… after all that kid (which apparently John Lennon had nothing to do with making and raising!!!) was disrupting GREAT MEN DOING GREAT THINGS

…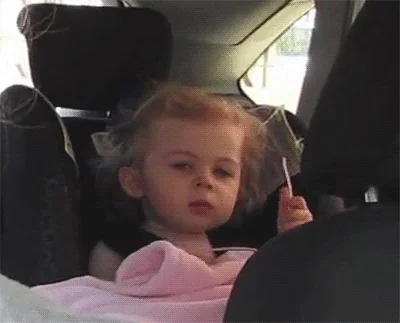 I'm the same way here. I mean, yeah, sure they're bringing the kids to the children's area of the library and all, but can't they just leave them outside? (Huh. Was going to make a joke about it being around freezing here today, but apparently it's 18°C outside right now. I think that's warmer than the IT cave, anyway.)
Oh, yeah: /s.
They might put an ear out!
I guess they just liked their kids.
what i particularly enjoyed seeing is the scene where she, john, and paul (on drums!) were free-form jamming along with her singing. George shows up later and (John?) says to him, "You just missed it! we were jamming to Yoko's [song name that escapes me]!"
Yard ape?
I'm looking forward to the day when children of all stripes are not spoken of in ways that would be deemed disrespectful if applied to anyone else, in regard to color, creed, gender ID, etc.
Welcome to BoingBoing!
I am also mystified as to how that post has survived this long.
This topic was automatically closed after 5 days. New replies are no longer allowed.