BTW: This is a piece of the Condor's neon sign, pictured is Carol Doda, strip tease extraordinaire that made the Condor famous. The remains of the establishment are still on the corner of Columbus & Broadway, North Beach section of San Francisco. [560 Broadway, San Francisco, CA 94133]
I can appreciate the early work of Boyd Rice but then he succumbed to the more dickish parts of his personality, to put it mildly.
Yeah, quite a few artists interviewed by RE:Search in the 80's would include books on Nazis and Manson in their currently reading lists. I assumed it was just 80's edgelord crap, but sadly it looks like some weren't just mentioning it for shock value.
*Edited to add that RE:Search itself is in no way fascist (for those who aren't familiar with them). They're wonderful and have produced some of my most cherished books. Just a couple of artists interviewed by them definitely had some red flags in hindsight.
my buddy Vic was obsessed with Joe Coleman after reading PRANKS, I don't think he knew there was video of his interview. news to me.
Boyd Rice I didn't know was in the book. but in the early 90s, I was penpals with a guy in a band, we would send each other stuff, he sent me a copy of Rice's ANSWER Me!. There was a bunch of nazi imagery, couldn't figure out why he sent it to me, but after reading it, it just seemed like Rice wanted to fuck with people. which was certainly true. but he was definitely a harbinger of things to come in this century, politically-speaking.
I love some extreme, twisted shit. But assuming the Coleman account is all true, including him bragging about putting a shotgun to someone's head (WTF), spontaneously threatening their life bundled into his performance art, calling that art to force an audience see the world in a new way through culture jamming seems like a blatant whitewash. Not to mention applying that playful characterization, 'prank!'. Being completely indifferent to gifting someone with PTSD in the name of one's art seems closer to criminal narcissism. He seems fine with it. Cool.
"The Perfect 36"
Growing up in the Bay Area in the seventies was a weird weird thing
Yeah, needs more social media.
That is one memorable book. The story that has stuck with me most is the demolition company showing up to a job, finding the work order taped to the front door, and going about their business. The real owner (who hadn't placed the phone call) was displeased. The demo people likewise – who was going to pay them! So much destruction, with one little forged work order. The "prankster" was never found.
I think that's what he always said, but honestly, from what I know of him, I think he really believed that shite…
I did see him once, opening for Death in June… he seemed like a pretty joyless jerk. Musically, NON was okay. There are plenty of much better artists out there making noise/experimental music than Rice.
Agreed. Jerks like Richard Spencer were certainly influenced by the thinking of folks like Rice, etc. A lot of their beliefs stem from a belief in elitism and some kind of superiority, even if it's not necessarily white supremacy. He's a big supporter of authoritarianism because he believes most of us are sheeps and he's a natural born leader…
Anyways… always punch nazis!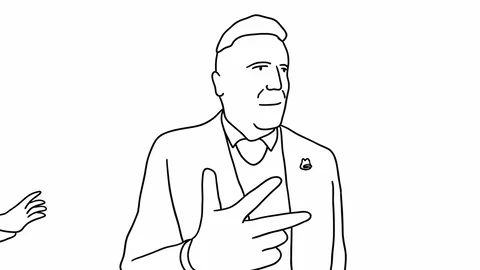 ya, the last place I read Rice was in Vice, maybe it was 2008, but he was just talking about how much he loved his pug dog. but then Gavin Mcinnes up and founds the proud boys 5 years after that…
Yeah, I may be naive but thought all these so-called culture jammers were cool until watching this. That first guy interviewed who lit firecrackers in crowded places and shoving shotguns in faces, yikes. I have to agree, though, that maybe dwarf is an appropriate word in the correct context.
Reminds me of the pen where the swimsuit would slide off when held upside down.
This topic was automatically closed after 5 days. New replies are no longer allowed.