Ahh, kuroneko, my old friend.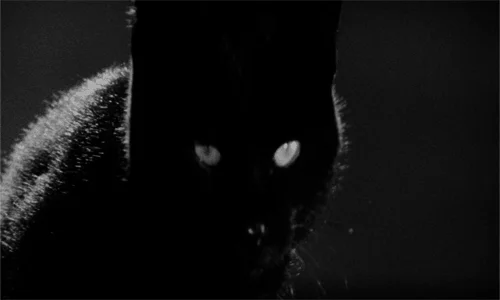 Kei cars (and trucks) are great. I'd love a new Honda N-One:

Every couple of years I think about getting one of those. If only I could come up with a valid excuse for actually doing it.
When my Celica VVTi gives up I intend to get on the open back pickup style ones. I think a 600CC version will be fine for my needs.
Hopefully it will already have one the Japanese "old person driving" stickers on the back.
With so much leeway vehicles get in Tijuana, I bet I could use one here.
ETA: I really want that Mini-Pop Bee kei truck with the camper top.
Those "brown leaf" tags were incredibly unpopular but I'm sure you could get some printed onto flexible magnetic board.
There used to be a Kei car that looked like Postman Pat's van, and I have wanted one ever since I first saw it.
(I know that Postman Pat's van is based on the much larger Land Rover Series III, don't spoil my dream)
I love kei car. The taxes and even highway tolls are lower if you're driving a kei. And they go as fast as you're allowed to go in Japan; no problem.
Why is there a (German) police branded one in the Wikipedia article?
ETA: answering my own question: it's electric and for the small car free island of Helgoland
Kōreisha mark.
Yep definitely need to get some printed.

.
I need to dig up a photo of my old kei car. We worked with an auction buyer to find something unique and eventually he delivered. Mr. Bumbles was a Mitsubishi Minika Town Bee Toppo. A pain every time I had to say the name when explaining what parts I needed, a pleasure any other time. Given that Mr. Bumbles was little more than a go cart with flair, I wouldn't feel safe driving him alongside American cars,l, we left him in Japan. But I'd love to get another kei truck or van sometime in the future.
I assumed that was a picture of the Suzuki Carry (it's not, it just looks like one), because the Carry is a Kei van which has been sold under more names than any other kei van, and has to be close to the most number of names of any vehicle ever:
Some of its many names:
Suzuki Every
Suzuki Super Carry
Autozam Scrum (Japan)
Bedford Rascal (United Kingdom)
Changhe Changlingwang
Chevrolet CMV/CMP (Central America)
Daewoo Damas/Labo (South Korea)
Ford Pronto
Holden Scurry (Australia)
Hafei Songhuajiang HFJ6350 (China)
Chang'an SC6330 (China)
ZAP Truck XL (United States)
Norkis Multicab/Suzuki Bravo (Philippines)
Ford Pronto (Taiwan)
Kei cars are very practical vehicles in UK cities for all the same reasons they make sense in Japan.
The police van is a Piaggio Porter, based on the Daihatsu Hijet.
Scurry and Rascal are great names for a Kei van
With that name, he must have considered this Kei car:
He'll need to wait five years before he can import one.
This topic was automatically closed after 5 days. New replies are no longer allowed.