So what happens when they are both Chat GPT (which will be in a week or so)?
Exactly. The only customer service lesson any cable company will take from this is "move up the deadline on replacing all our overseas call centre employees with chatbots".
After that it's an arms race.
' The DoNotPay app is the home of the world's first robot lawyer. Fight corporations, beat bureaucracy and sue anyone at the press of a button.'
[Dabs tears] I'm so proud - it's living the American dream!
$10 off??
ELIZA could have gotten that.
And you can bet that it will be a 50% increase over the original plan cost once the "introductory offer" period expires. At 1/2 the connection speed.
I assumed they were already both bots.
A chatbot that can go online and complain for us, even against other AI is a huge win for us.
Bots that take the first chumpy offer…not really sizing things up much.
You could take him, we believe in you!!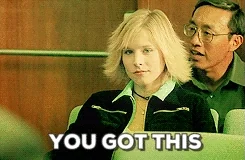 i love how coldly, excruciatingly polite they are to each other.
This topic was automatically closed after 5 days. New replies are no longer allowed.