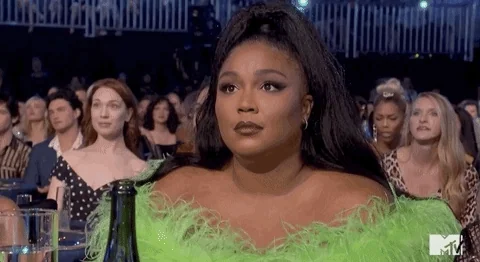 So basically, "I want the things that matter to me personally to matter to everyone, but if it's important to someone else and not me, I don't give af." Yep, that conservatism in a nutshell.
MAGAts are born suckers by definition. Weak-willed, not critical thinkers, and easy to manipulate.
A main factor always presents itself: a deficient and skewed basic education. Once a solid foundation of education is laid, which includes as unbiased a sense of history as possible alongside a bit of logic and skeptical thought, then they really cannot be so trivially bamboozled. As it is, "keep 'em stupid, keep 'em scared" (which headlines the conservative playbook as the point of de-funding public education) has them all fox'news'ed and xenophobic -sigh-
Christ, what pipeline did that Ojibwe woman go through to get where she is at?
You're using imperial. I prefer metric.
That's always the impression I get from these types of interviews from the Daily Show, All Gas No Brakes, and similar comedy-based MAGA interview videos. They all go like this. The interviewer starts unpacking their statements a tiny bit and everything immediately unravels. It's clear these people have spent no real time thinking about these beliefs. It's not even an ideology, it's just a collection of shallow feelings about stuff that they're seemingly afraid to examine too closely. It immediately becomes incoherent if you do.
Why that never makes them realize they don't really believe what they think they do, I don't understand. Compartmentalization of cognitive dissonance is a powerful thing.
This topic was automatically closed after 5 days. New replies are no longer allowed.