Friday 1800 here, time to follow the captain's orders!
I've got 40 minutes yet. Stupid fuckin' timezones.
From that short clip it seems like this guy thinks it is all about him making them look stupid and he's the funny one.
It would be much better if for example he took that last lady and instead of saying "I'm just using your logic. Against you." if he had seriously said "I am just using your logic. Obama's mother was present at his births but we can't trust her evidence, so why can we trust Trump's parents' evidence. Gently and persistently pursuing the point until the penny drops or we get that wonderful look on their face, rather than the glib "I'm so clever I made you look stupid" would result in much better TV.
Did he even ever tell the 'where was Obama?' guy who was actually President on 9/11?
Basically, I seriously need to see some heads exploding. He may be slightly warming their limited brains, but he's missing the main prize.
(Disclosure, I'm in UK and don't see the Tonight Show.)
@Papasan You realise what the corollary of that is: If Shit-for-brains ever gets bowel cancer…
"How do they work?"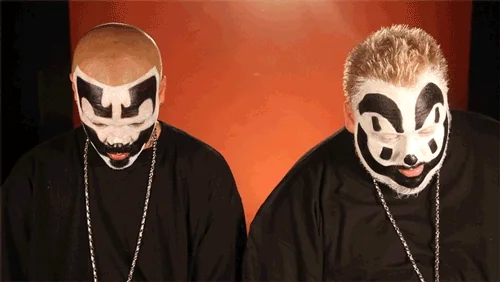 Fuck it, I'm working from home. I can drink as much as I like!
Need more statistics ("Well, always we 'need more statistics'!") about the geographical abundance of qanon/maga and per-capita spending-on/attendence-in public education. ("Hey! correlation ain't causation' you @#$!" true… true… but you can't get causation without correlation) The very old GQP scheme to "keep them stupid keep them scared" certainly attained some sort of sinister pinnacle during the occupancy of Betsy deVos in the role of secretary of education. -sigh-
The Klepper-Trumper interactions (especially the interviews he got at the Trump campaign rallies) have been his best work, but I always find myself torn between amusement and deep sadness when watching them.
Fucking Idiots.
Can't we just tell them we've discovered by a loophole they are not US citizens, and they have to go. Just march them down to the beach and tell them to keep going.
They'll fall for it.
Trust The Plan.
The Storm Is Coming.
Where We Go One We Go All.
Capitalize Every First Letter.
I Think I Have Diarrhea.
not a lot of self-awareness there
it's 5:00 somewhere!
Prescient and eerily accurate. But this had a happy (if extremely weird) ending, I am much less confident about our own.