BWWWAAAAHHHHAAAaaaaaa…breathes… BWAAAHHHHHahahahaha
That worked out great. He got to be a martyr, and the hospital is a bit safer. Kudos all around!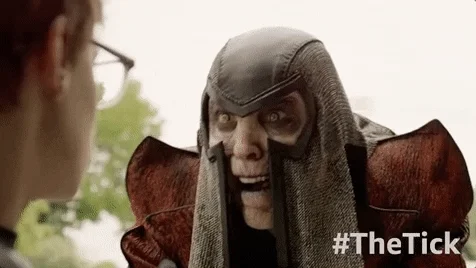 Having worked in healthcare, I can tell you that getting and maintaining a host of vaccinations is a condition of his employment at a hospital.
How bizarre that he would single out this specific vaccine. It's super disingenuous.
Selfish shitbag, It's about being responsible as as a citizen to help protect your fellow man. Freedom isn't about shooting into the crowd even if you aren't aiming at anyone in particular. It's that Hollywood false image of the independent American standing up brave and alone. Fuck you John Wayne.
Medical board certifications, residencies, internships, degree and monies spent all for naught asshole.
Poof!
He'll be shilling nitrous for the drug Cartels in Columbia soon enough.
I stumbled across this on my iPod today. Hadn't heard it for years. I think I may be posting it here quite a lot now (it's cued up as needed):
(ETA Yes I know it's that arsehole Clapton, but it's the art not the artist, in this case. Such an apposite track cannot go unused.)
United we stand. Divided we fall.
He's so close to understanding! If everyone was united in getting vaccinated this would be so much better!
And now he's free.
Free to go find another job.
Did I hear that right? He says he's willing to give up freedom… for his freedom?
The flipside of taking antivaxxers at face value when they say that medical professionals don't know everything is…that we have to concede that medical professionals like this douchebag definitely don't know everything, if anything at all.
Thanks for that. Excellent.
Although the extra repetition on the Cream track has more of the schadenfreudish feel I was looking for.

Of course he's an anesthesiologist and not an immunologist. He probably knows lots about how to put someone under for surgery.
That's why I don't go to a podiatrist when I have an earache.
Rads, gas, and path (Radiology, Anesthesia, and Pathology) are the three specialties that a doctor might pick when they found, over the course of med school, that they really don't like interacting with patients. They still may be very good doctors or scientists (this asshole is suspect), but their choice of specialty tends to limit their understanding of most of the practice of medicine.
The selfishness here, in the face of so much human suffering all around him, is incredible.
Or go into doing fake physical therapy as part of Russian mafia insurance scams.
Ahh ok, anesthesiologist, that explains it. He's not really a doctor. He's an advanced technician in the field of medicine.
Not necessarily. The 2 hospitals I'm familiar with are ucdmc and sjgh in the sacramento region. Things like the flu shot aren't mandated but TB and MMR are. Covid vaccines aren't mandated yet either (but absolutely should be).
Interesting bit of info for you all: last year when california went into lockdown the 1st time (and we knew that covid was airborne), ucdmc forbade employees from wearing masks unless they were in a patient's room. Employees would get written up for wearing masks because the hospital thought it would send the wrong message to the public. Also there were 2 breakouts last year in June (give or take a month) and in November and in both cases 60%+ of the nurses and patients contracted covid even without patient/nurse contact. The only common link? The ventilation system. Did ucdmc release that info?.. I'll let you figure that one out.