Gee, thanks for pointing that out, Captain Obvious. Myself, my dad and grandpa totally hadn't figured this out decades ago.

[edt] Makes it look like I'm being mean to you, Jason, but no, I'm being mean to the scientst.
My white hot hate for mosquitos is legendary in my circle of friends, I hose myself down with 100% DEET at the mere mention of being outside on a Summers day/night.
Hello fellow mozzie magnet, my heart goes out to you, one of the many reasons I live in a cooler clime (for now).
Got the last bite on Sunday while minding my own business, now it's in the mid 40's at night, those f@ckers won't dine on me till next Spring.
I wonder if my seborrheic dermatitis (like cradle cap for babies) has anything to do with it? Although I can keep it under control, I am a sebum factory nonetheless.
Samuel Pepys said in his diary that if you have to spend a night in an inn with a stranger, share it with a fit, young guy. All the bedbugs go to him. Don't know if it works with mossies. Don't know if it works at all. Our Sam spent more time in bed with fit young ladies when he could, but losing the bedbugs was probably still a plus.
Well - I thought it was my O- blood!
I have found, though, that I don't get as many bites these days even though I spend a lot of time outside when the weather is nice. I'm going to say it's because my skin is getting drier as I age in light of this article. I know the author says not, but that's the only thing I can think of.
Got my O- blood from dad and gramps (we are skeeter magnets), and everyone else I know with O- blood is a magnet. Though it's weird I know so many O- people, we're all of 5% of the planet's population.

I'm not convinced. When I was a kid, I used to be a mosquito magnet. One day I imagined that if I drank more water and properly hydrated myself this would make a difference. Perhaps that's what it was, perhaps it wasn't, but as an adult, I am not the mosquito-magnet I was. People around me gripe and complain, but they don't seem to bother me. I am also rhesus O negative - a universal donor.
Like Papasan, 100% DEET is the only thing that works for me in a normal summer. The only thing that's helped me this year is a couple very dry spells limiting breeding opportunity for the little a-holes. But it's been raining (and snowing today

) for the last 4 days, so I fully expect to be harassed this weekend when we're back in the 70's for a few days.
Me, too! Always been a mozzie magnet.
I wonder if they'll find a link between blood type and the carboxylic acid.
This summer a kind soul around here posted about catnip being a good deterrent, and it totally works! I made an infusion of dried catnip and Everclear, then added some nice smelling oils (lavender, peppermint, rosemary) and it provided longer protection for me than Deep Woods Off with DEET. Better than anything else I've tried, in fact.
But what if your deodorant is pH balanced? What THEN science people?? What then?
It's well known that you O-people are very clannish
My kitties will love it, too!
I'll remember that when I start traveling for work again. It could get a little awkward getting past the hotel's reception desk, though. "Well, yes, I paid him, but really, it's not what you think."
even more complicated when you seek reimbursement from your company for the expense of the "bed bug" magnet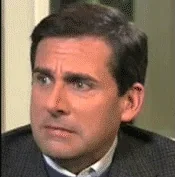 I bathe!
Technically, if I don't bathe frequently enough (with caustic-style soap), that's when things go bad.

keep your arms down?
pops used to say:
"dowse yourself in cheap vodka, then roll around in the sand. mossies will still try to bite but get drunk and start throwing the rocks at each other."
ok. that was stupid, but papi used to say it.