I've seen these on the Youtube channel Korean Englisman where they have a lot of Korean and related content. The packets certainly look super convenient and it's a shame we don't have them.
The first packet in the video is a type that has been common in Australia since at least the early 90s, so I feel there may be more to the story than new and exciting developments in the condiments industry. inertia when the existing ones are 'good enough'? cost? consumer expectations?
The final two in the video are new to me and filled me with awe. Three sauce holes? It's a dream come true
'Good enough' is the enemy of so much progress. Toasters come to mind. Much of technology as well.
I hate the kewpie bottle…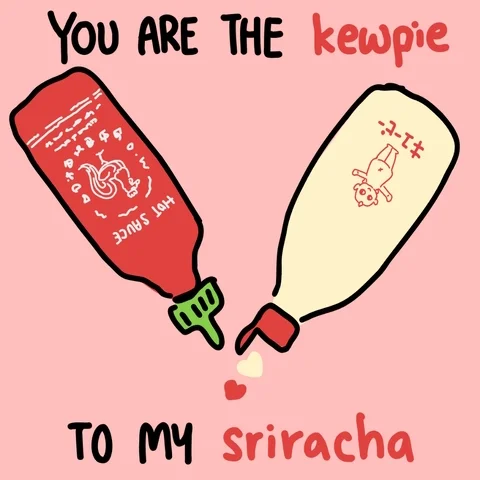 They're making a mistake with the hot dog. No ketchup needed there.
PET bottles have shrink-wrapped labels with perforations so they're easy to remove for recycling, salad dressing bottles use glues that make it trivial for labels to be removed without soaking or scraping, onigiri wraps keep nori from touching rice until you're ready to eat them, and then open easily with a pull tab… Japan's packaging is about a million years ahead of the sadistic and/or uninspired junk we get in North America.
Those packets look very convenient and less messy, but my main takeaway from the video is that Japan appears to still have McSalad Shakers (or something similar). I wish we still had those in the US.
All these people are wrong
That "shower" packet is very clever, but I have a feeling that its design would not allow users to empty out its contents as well as low-tech US packets which can be decently flattened.
How so? How does this post veer into that territory?

This topic was automatically closed after 5 days. New replies are no longer allowed.