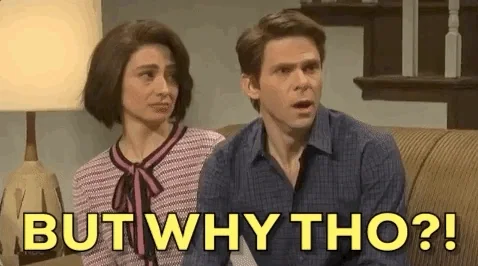 I have a feeling Rafael Nadal will wind up with one of these.
He's a brand ambassador for them. And how he pulled out a win yesterday at Wimbledon, I can't even believe.
I look forward to the day that some of those guys have a turn of fortune and have to hock the thing at a pawn shop for $50 like that scene in Trading Places.
Never understood the crazy expensive watch/handbag ostentatious display of wealth thing…
I can, to a point. I can definitely appreciate the high-precision engineering and careful design of a well-designed watch. Especially if it looks good. I've seen enough expensive watches to know what I like, even if I can't in any way afford one.
This watch looks like crap. Mechanically interesting yes, but the dials are all tiny and spread out over a large flat faceplate. It's a stunt watch designed for thinness and nothing else. It's like those hot sauces that boast about their high scoville ratings but taste like garbage. A lot of super expensive watches suffer the same disease.
underwent a litany of strength tests which allow it to withstand accelerations of over 5,000 Gs.
Nice to know if it ever get accidentally fired from a cannon.
It's for serious monied Ferrari enthusiast/owners who see their $2M as my $10. My guess is that the Ferrari Prancing Horse is there to target those who desire, and are able to afford, all-things-Ferrari. Having the halo cars isn't enough; they also need the branded merchandise.
Ferrari corporate are absolute sharks when it comes to their brand licenses. I just wonder how much of a cut Ferrari gets out of the whole thing.
Considering that wearers would likely be seeing the time anyway all day long as they use their cell phones, I'd say the watch is 100% about displaying wealth… and while having something to go along with their LaFerrari. So many ego gaps to be filled.
I'd be curious if a solid background in a relevant part of materials science and engineering would give one a better perspective to appreciate this design; or if it would still be kind of meh.
With normal mechanical watches you don't need to be a horologist, or even a tinkerer level mechanical engineer to see and, at least at a surface level, appreciate all the little springs and cogs and movements doing their thing; but here, to meet the demands of 'thinnest', all the really hard work is in providing a rigid substrate; which is no doubt quite a challenge, and there's probably a very impressive array of just ever so subtly different backplates that buckle at radically different loads and choosing the right one was probably an interesting optimization problem; but without any subject matter background all I can really say is 'metal plate go durable'; which reflects a fault on my part; but doesn't help me appreciate the work any more.
The category of 'thinnest' also seems like an open invitation to the science types messing with graphene sheets, or ion beams and vapor deposition, or working in microelectromechanical systems generally, to fabricate a watch mechanism so thin that it slips under the wavelength of the longer wave visible light; but only if they could assume an arbitrarily stiff surface to support such a device; which again brings you back to the slightly dreary thought that the triumph here isn't 138 gears in exquisite order; but a backplate that's exceptionally stiff for its dimensions.
I'm also curious and interested in the engineering behind the watch, what concessions where made to get it that thin and what possible negatives there are because of it (and any unexpected benefits that might've been achieved). But my interest is mostly academic, the armchair variety but academic nontheless, and i could never see myself spending money on this even if i had the means.
He has withdrawn today due to an abdominal muscle tear.
If that watch bends, even a little bit, it's a million eighty-eight out the window. And unless they're using some advanced space-age polymers, it's going to bend.
Since I ended up sending my ear buds through the laundry the second week I owned them, I figure this watch might last me a month or two. it would be like paying $1000/hr to own it.
No, I can't have nice things.
Oh, shit. I hadn't seen that. I was looking forward to the match Friday, but I had a feeling it was 50/50 after yesterday at best.
The guy is unreal on the court. In the real world, 36 is young. In the pro sports world, it most certainly is not. I hope he makes a full recovery, and as much as people would love to see him play more, being healthy for the rest of your life is much more important.
Thin watch: Pay more. Get less.
Thick watch: Pay less. Get more.
what is the funky bunch?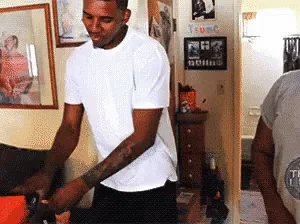 white people…
This isn't doing much for my standing conviction that paying more than a couple hundred dollars for a watch is really dumb. Also, I don't care what that thing is made of; at less than 2mm, it will fold like a cheap suit. And then Richard Mille will tell the owner that they were wearing it wrong.