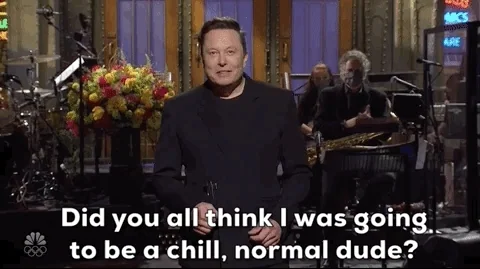 I get the feeling you can do anything you want at a Musk operation as long as you meet your numbers.
I'm surprised it got as far as a lawsuit vs. him getting a wrench chucked at his head. There is institutionalized racism, and then there is blatant bigotry. People often react immediately and violently to the latter.
Hey - take it easy on him - he's a minority himself. Elon's an Apartheid American.
To hell with the white supremist oligarch class.
The stupid didn't catch on the employee even with incitement (incitement video, incitement posters, incitement pens, incitement SpiderMan Crossover,) and good for her too.
This topic was automatically closed after 5 days. New replies are no longer allowed.