On this general topic, Fred Turner is required reading…
Whoa there, Mark; shots fired!
That's my birth year, yo… and last time I checked, that's still 15 years your junior.
replace "word processing" with "AI" and this all seems pretty relevant.
I mean, thank goodness they were highly trained word processing specialists. We can't just have anyone writing documents, willy-nilly. Chaos would ensue!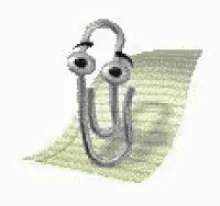 . CHAOS!
Wise woman!
NOTE: A search for a Wise Woman gif yielded only men!

Reminds me a bit of L.G. Claret's engrossing guidance in Principles of the Structural Dynamics of Flow ("The Patriot" series) released as an audiobook.
None of those people went to Woodstock.
Fun fact: the same amount of time (24 years) has elapsed between the making of this 1975 film and the movie Office Space (1999), as between the release of Office Space and now (2023).
This topic was automatically closed after 5 days. New replies are no longer allowed.