"And oligarchs in Dubai now a-bed
Shall think themselves accurs'd they were not here,
And hold their manhoods cheap whiles any speaks
That fought with us upon Saint Putin's day."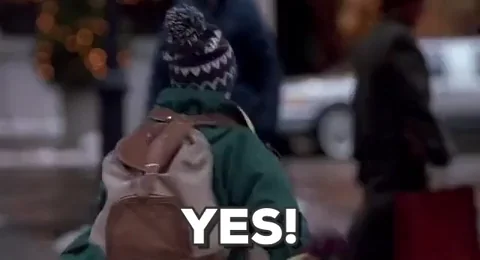 Haven't read the piece yet. Just a quick reminder: infrastructure is complicated, and electrical infrastructure one of the more complex ones.
It is also a war crime to attack civilian infrastructure.
We also have not understood the long game, I think. This, e.g., is really, really critical:
There were rumours months ago the Russian troops prepared to blow the dams. However, they used the water in a more strategic way: they filled the reservoirs on the Krim with water from Kakhova.
Only then, they started to spill the rest.
I am under the impression that the general public in the US in Europe ( and the UK…) is underestimating the ability of the Russian war machine to plan strategically as well as tactically. This isn't just a war of attrition I fear. From my POV, it looks like Russia is prepared to go fully genocidal. Holodomor 2.0 is in preparation. And they take care to create plausible deniability. They prepare for irrigation and drinking water and power systems to fail. They do not need to blow up the dams. They make the system unstable and wait until the weather does the rest.
And the ripples of that are going to makes waves around the world. I am really, really worried about this. I hope to be wrong. Very much so.
If I am not, this is the worst dystopian story I ever came up with.
t
Thanks to the YouTube commentator who points out that the song is based on melodies from Prokofiev's score to Alexander Nevsky. I knew that they sounded familiar but couldn't place them.
Some more details on the footage of Putin in Mariupol.

Among the social media videos posted he is is seen in a black jeep driving through the streets of Mariupol accompanied by Marat Khusnullin, a top Russian official.

Khusnullin is talking about "rebuilding" of the city by the Russian state.

Russia's Deputy Prime Minister said residents had been coming back to Mariupol due to to Russia's efforts to rebuild the city.

He said:

People have started to come back. When they saw that reconstruction is under way, people started actively returning.

Khusnullin claimed that rebuilding the heavily damaged city centre – which was decimated by Russian shelling – would be finished by the end of the year.

He claimed that the destruction in Mariupol had been caused by retreating Ukrainian forces.

Standing next to him, Putin said:

They're Nazis. Decent people won't do that.

In the video where Putin is shown speaking to people – which Russian state TV said were local resident – they can be heard saying that they are "praying for him" and thanking Russia for rebuilding their apartments after their homes were destroyed.

Ukrainian officials have said at least 22,000 of Mariupol's civilian population of half a million died in the siege by Russian forces.
So, basically Putin just admitted Russia was behind the so-called breakaway republics from the beginning, and is dropping the fig leaf to hide behind another fig leaf of not being ready and that's why he claims to be holding back?
The man is losing, and is flailing. May he be given a taste of his own polonium.
Putin admits things when maintaining the denial is no longer worthwhile.
China denies supplying weapons to Russia

There's more now from China's foreign ministry spokesman Wang Wenbin, who we heard from a little earlier.

At a press conference, convened as Xi Jinping was making his way to Russia, Wang was asked about reports that Chinese ammunition has been used by Russia in Ukraine.

He took the opportunity to remind reporters that it was the US, not China, suppling weapons to battlefields in Ukraine. "The US side should stop fuelling the fires and fanning the flames… and play a constructive role for a political solution to the crisis in Ukraine, not the other way around," he said.

There is concern by some world leaders that China will supply arms to Russia following a "no limits" partnership agreed by the two counties shortly before the Ukraine conflict began.

China has denied any plan to send weapons, and criticised the West for its weapon supplies to Ukraine.

Wang also said Xi's visit was a "trip for friendship, cooperation and peace".