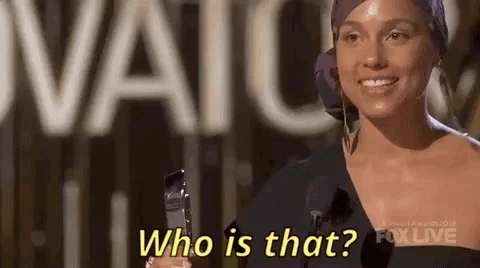 The "tRump trash can" lifetime achievement award goes to Rudy.
So who wants to pool 300 smackaroos to get him to call Trump a sussy baka?
"Ah. I'd like to have an argument, please."
That was my first thought, too! Not exactly, I don't really want to give him any money, but I was thinking of what the worst thing we could get him to say might be.
Then I thought about how he's an empty shell of a person with no soul and realized it wouldn't phase him, and gave up.
Well, better than an OnlyFans, I suppose…
I really, REALLY need someone like Trevor Noah or John Oliver to see if they can pay him to literally say "noun, verb, 9/11" over and over for 2 minutes straight.
(I'd do it myself but 1. I'm not giving him any money and 2. They have a bigger platform for sharing his shamelessness.)
Can you buy them as gifts for other people? If so, I would like to get one for Damian Williams, US Attorney-designate for the Southern District of New York.
You love to see it.
Is there a game to play here where ppl see how far they can push him with embarrassing requests? He's famously (Borat) easy to bait.
Hmm. On one hand I would never put money in his pocket even for a lark.
On the other hand, I wonder how low he would sink for some money, and what kind of stuff I could get him to recite on video. . . .
NOPE NOPE NOPE NOPE NOPE
::reaches for the brane bleach::
How about "i'm in such hot water i'm melting" in a faux wicked witch of the west voice…
Well, Trump's payments for his "legal" work were contingent on success (LOL), so Rudy hasn't had a paycheck in a while, and I imagine his own legal fees are mounting exponentially. I thought he had already scraped the bottom of the barrel with his money-making attempts, but I'm realizing there's always somewhere lower to go… I'm just trying to imagine what he'll do next, because unless he goes to jail soon, there will be a "next."
He could have stepped down graciously when his term as mayor of NYC was up and made a nice career for himself. But no, he's continued to double down on his resentment, allying himself with the sorts of criminals and lowlifes he made his bones hunting until here he is. Pathetic.
Oooh, oooh, does he have to say whatever I want him to say? Can I make Roodles the clown say "Of course TFG didn't win"?
Seems like we could cut out the middleman and just alert Sasha Baron Cohen that this opportunity to anonymously troll Giuliani exists, and go make popcorn.