tl;dw? It's the fault of the corner-cutting and short-sighted developer. Shocking, I know.
Oh man, Mrs Peas and I just walked away from a house purchase that had foundation issues just this morning. All last night I saw concrete cracks like this in my nightmares. I'm feeling much better now.
In the before times when I had a SF office to go to, I'd take the California line Cable Car to work. Sometimes I talk to the tourists and give them advice on what to do in the city.
One time there was a group that was so set on seeing the Millennium Tower and it's tipping. Told them where it was, but you don't see the leaning to the naked eye. I do not state that to diminish the extremely dangerous situation, but it's just not noticeable.
Demo it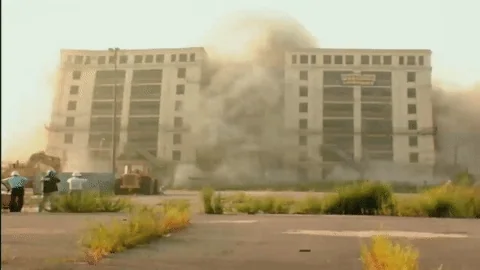 At 8:26 in the video, there were archival footage of the "1898 SF earthquake". The city already had cars from the 1980s back in the 1890s? BTW, that 1989 earthquake was closer to Santa Cruz (Loma Prieta, in the Santa Cruz mountains) than anywhere near SF or Oakland.
and the corollary: everyday taxpayers are on the hook for rich people's mess
considering the amount of damage done in sf and oakland by the 1989 quake, that's not particularly reassuring.
Be warned. Once you watch your first Simon Whistler video, you will disappear down the rabbit hole of his channels. Just trying to keep up with his weekly output is almost a full time job in itself
This topic was automatically closed after 5 days. New replies are no longer allowed.