Fair enough.
Still, it's timely advice; as most current horror offerings these days seem to involve torture-porn.
Personally, I prefer less physical gore and more psychological tension when it comes to that kind of entertainment.
Big deal, he's got 8 left.
Can you pinpoint on this map where the cat was found?
A hard right turn sounds about right for many threads.

At least they had a nice little service for the cat that likely would not have received one.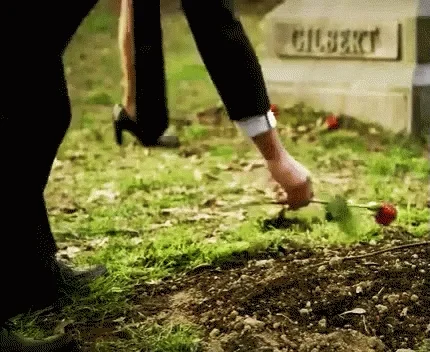 their 16-year-old cat
That must have been an exclusively indoor cat that got curious. Outdoor cats have life expectancy of 2 to 5 years. Indoor are 15 to 18 years. They will no doubt treasure those remaining years.
We're a well-oiled meme machine.
Wow, sounds familiar. We've cared for a few feral cats over the years, the latest one now lives indoors with us. That cat and his mom hung out around our yard and stayed warm in the heated shelters I built.
The wife and I are avid runners, we run on a 55 mph highway through some beautiful wetlands. One day a few years ago the wife came home from a run crying. The mom got squished on the highway so I went and got her. Did I say squished?
We buried her in the vacant field where we bury all the animals that die in our yard. Talk about pet cemetery.
Yep, you guessed it, our mommy feral cat showed up two days later. She's outside now, the cat not my wife.
It's Dirk Gently's fault.

Tonight TCM (Turner Cat Movies) will air another kit noir classic, Dead Cats Don't Wear Collars. Frankie decided to fake his own death and found a lookalike - except the face was a bit wrong. He took care of that little detail, though.

After getting away with what seemed like a purrfect plan , Frankie discovered the nicer lifestyle he'd expected was beyond the reach of his grasping, fuzzy paws. His big dreams about moving to LA, starring in cat food commercials, and eating from goblets filled with gourmet food never came true.
Instead, he was forced to learn about scrounging for food and…going outside.

Life in La-La Land without a litter box can be ruff. Rather than continue life as a common alley cat, Frankie found his way home - a bit thinner, but wiser.

In the UK (where this story is from) most cats are both. They have somewhere to sleep and eat inside, and a cat flap to let them out whenever they want. How much time they spend outside depends on the cat.
Thinking back, I can't remember much difference in their lifespan and how much time they spent outdoors. One of our cats came from a shelter (so we didn't know how old he was), and would spend several days away from home at a time, hunting rabbits (he'd bring them back from time to time, and one time a whole phesant). He lived with us for at least twelve years, and was a full grown adult when we got him.
Happened to me… Thought it was my cat dead on the road, buried it in the back yard. Went to the grocery store that evening and got home, and there was Sammy at the doorstep waiting to be fed. Next day a neighbor called asking if anyone has seen her cat…
…and of course didn't look at it because it was too distressing
This is just irresponsible, as a parent.