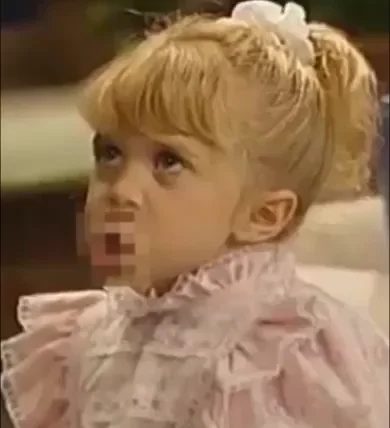 I understand the statement, but "Republicans" is one of the top entries on my "Hard No" list. They don't deserve the pleasure!
I absolutely loathe these fascists. Trans kids are going to die because of this shit. FUUUUUUCCCCCCKKKKK!!!

And also a big fuck you to the fascist CPS collaborators.
The Briggle family said in their statement that a CPS caseworker interviewed them and their children and inspected their house.
The investigator told them they were "clearly doing something right," according to the statement. But the investigation remains open.
"We are the family you would want to place a foster child with, not the family whose children should become foster kids themselves," they said. "And yet, the government is attempting to rip our family apart because we love our children unconditionally. Is this who we are, America?"
Until they put a stop to this, it is who the majority of Texas is…and every other fascist state passing anti-trans laws.
At least there are people in Texas trying to stop this.
Last week, state District Judge Amy Clark Meachum granted a temporary restraining order blocking the state from investigating the family. Meachum also scheduled a hearing for Friday to hear arguments on whether that injunction should become permanent — and extend to all parents of transgender children.
I am also deeply worried about intersex children. Who get's to decide what gender they are? What if their parents and doctors make a best guess, but later the child says otherwise? Will they also get caught up in all this horribleness?
Of course they will. If you're a Republican, there are exactly two genders and everybody knows which one they belong to from birth. Admitting anything else would expose their entire "argument" as the unfounded garbage it so plainly is.
Edit: Actually, if you're a Republican, everybody knows which gender they belong to from conception. Sorry about the error.
You're aware that this already happens all the time?
Don't worry about that; their version of sex doesn't involve pleasure, just a weird mix of domination, pseudo-violence (or just plain violence), reaffirming the position of women as broodmares and plain old philandering. I'm sure there are pleasurable moments, but the overall experience is drenched in shame and thinly-veiled hatred toward their partners.
This is something I wonder about every time someone declares that gender is completely binary. It isn't in the most basic medical context, but I never hear much push back on it. It's the most easily disprovable thing ever.
You're assuming that they care about scientific facts…
Everyone knows science ends with what you learned in high school. /s
And a good chunk of that was just wrong… /s
It's not that I expect the regressives to care or change their stance as it's clear their position is based on bigotry. It's the allies with public platforms who can't see past the framework that the regressives establish and don't call them out. It's such an easy dunk that would actually help people understand the issue goes well beyond "choice". Not that choice should even matter in the discussion, but it does.
I heard this on NPR this morning. My understanding from that segment is that there isn't a new law. They tried to pass one last year, and it failed. So Ken Paxton issued an "opinion" that families should be investigated by CPS and that certain parties had mandatory reporting requirements.
So the difference to people affected by this might not feel like much but it sounds to me like there are a lot more grounds to push back, etc, compared to a law on the books (especially in texas, where passing new laws is fairly hard and passing a new law is the only way to repeal an old one, aside from it being struck down by the supreme court)
Yes. I'm sure this distinction will comfort the parents that end up having their children removed from their home and sent to actually abusive "Christian" homes, who brutalize their children in the months it takes the get them back home safe. /s
… with something sized for an adult elephant, covered in spikes, and coated in ghost pepper oil?