We have been warning and telling you guys this for years now.
Now there's secret investigations and bomb threats against kids hospitals and murder threats against doctors.
Some authoritarian societies have secret courts and secret police. Now we get to have secret social workers. Greaaat.
screw "double secret probation".
this is Stassi-level bullshit.
From the Texas Tribune
The agency has been roiled by resistance and resignations since Abbott's directive was rolled out. More than half a dozen child abuse investigators told the Tribune in April they either have resigned or are actively job hunting as a result of the directive. It's part of a staffing crisis the agency is facing, with nearly 2,300 employees leaving since the beginning of the year, according to a Houston Chronicle report.
The Texas Tribune also has links to the documents themselves, btw.
If these fuckers aren't voted out soon, we will need to move people out for their safety.
Beau of the 5th Column is sure this is going to effect National Defense, as some members of the military with family can't/won't move to Texas and other states now.
I don't blame staff for resigning in protest over the policies but I also worry about who will replace them. I'm sure there are individuals who are eager to target trans kids and their families and a staffing shortage provides an excuse for the legislature to lower standards, which is the only way those people are going to get hired.
Unfortunately I don't see a better option for the staff who oppose this. Trying to fix it from within is likely futile. Using their knowledge of the system and working as private citizens to help parents fight back could be much more effective.
Looks like these assholes have never heard of the 5th and 14th amendments to the US Constitution. You know, due process. Oh yeah, they skipped the 1st and stopped after the 2nd. (Which they get wrong.)
Agency officials informed workers they would receive case assignments pertaining to the directive over the phone, according to the Tribune.
White Hat wearers are amused and interested.
The whole agency has been in crisis and broken for quite a while. There's a decade long lawsuit between Texas DFPS and the feds and how they are failing the kids in Forster care. Now the arm that investigates abuse is failing. This is very bad, not just for the trans kids and their families, who do not deserve this, but also the kids who are being abused. All for a couple of shitty white men and their ambition
I don't know if the whole "keeping the entire investigation secret" thing is going to be a great success…
Like they can't turn up to court eventually and say the evidence is secret
The Stasi were sticklers for keeping a paper trail.
This is mobster shit.
Feels an awful lot like Texas is seceding in slow-motion and becoming its own lawless, theocratic rogue state.
Bailiff, "The Prosecution Witness will approach the bench and whisper their evidence in to the Judge's ear. Everyone else in court must cover their ears and shout, "La, la, la! I'm not listening!""
Like the social workers will have to remember every detail and present it all as facts not in evidence?
Surely if innocent until proven guilty, there's not even an attempt to prove guilt.
This is frankly terrifying. No records, nothing to prove any accusation, just "We are here to take your kids. We don't have to tell you why and you can't fight it." Fascism at it's ultimate form.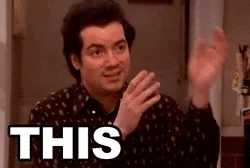 My first thought was "how does Texas prosecute a case without evidence", then I read the snippets again and realized they intend to hide all communications about the cases, but still compile evidence.