Mostly just?
"By and large it was mostly just harassing-type text messages, demeaning, demoralizing, and just mean texts," said Isabella County prosecutor David Barberi.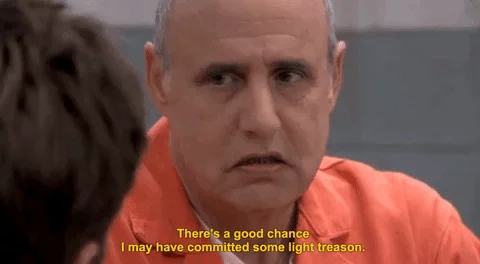 In terms of monstrous parental behavior this is right up there with Munchausen-by-proxy syndrome.
The call is coming from inside the house!
Holy Mother Hubbard, this is a whole new, horrible twist on the old stalker in the house urban myth.
I hope that the daughter and her boyfriend get the help they need to get over this.

Edit to correct sex of friend.
Wondering what edit you could've possibly made that would convey to your friend that they were doing sex wrong.

at least (?) with munchausen there's some sort of "reason". this sounds so inexplicable to me. ( granted, rhe behavior of the people who spawned me was often lacked explanation. but this is a rocketship into the far beyond )
i wish every court case like this came with guaranteed mental healthcare for the victims for as long as, and whenever, they wanted. simply holding accountable the parent is not enough
What a horrible, horrible mom.
On the other hand, I showed this to my teen and pointed out I could be worse
"… I'm not literally the worst parent in the world"

Someone's going to be lonely in prison. No one will visit at all.
My first reaction was, "Why would a parent do that to their child?" and then I immediately remembered, "Oh yeah, parents say and do absolutely terrible, abusive things to their kids directly all the time, this isn't all that different…" But this layer of hiding who they were, even in the context of child abuse, feels weird. But "cyberbullying" and "harassment" cover a lot of territory, that doesn't really pin down just why she was doing this to these kids or what, exactly she was trying to do.
"Mean texts" could be a lot of things, but now I'm also wondering what the other bit were about…
Yeah… so much depends on the nature of the messages. They could have been (abusive) attempts to get her daughter to break up with her boyfriend, or try to motivate her daughter to do something (or not), or punish her for something… or just express general hostility.
Humans can be the most terrible beings… unfortunately some of them can be parents.
And it reminds me to be thankful, oh so greatly thankful and lucky, that my parents were not messed up like that!
there's not a lot of details. it's said she sent 349 pages of harassing messages, and pretended to be a classmate of her daughter
Her motive in the campaign has not been determined… She faces up to 10 years in prison for the computer crimes charges, and five years for stalking and obstruction
Munchhausen by proxy server
The motive was… she disapproves of the boyfriend? That seems to be the most logical reason…
This topic was automatically closed after 5 days. New replies are no longer allowed.