Holy. Fucking. Shit.
We have reached a point where laws to protect and propagate slavery are considered relevant precedent to base current law upon? I think I am going to be sick. How long until these are applied to gyno-Americans? I mean, these guys hold that fetuses are humans, and now that these humans can also be property. It's not a slippery slope, it's a trash chute.
People didn't believe it when we said GOP/GQP plans to bring back the '50s meant the 1850s.

Maybe they believe it now, since we see courts at every level including SCOTUS finding the oldest precedents possible to turn back the clock on civil rights. If we don't stop them, they'll keep going until only white men with property have any rights and all of the power, leaving the rest of us with none.
Sheroes - every one of them.
Very normal and cool, yep, this is totally legit.
/s
Interesting phraseology, too. When exactly would death threats be necessary?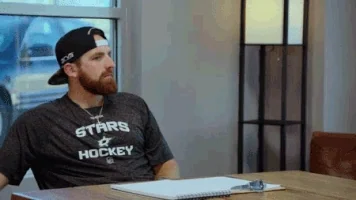 I just can't…
Well gosh, if Pro-Life™ folks are in fact pro-life, then any death threats surely are coming from… y'know… those other people who are clearly not pro-life: i.e. those bad bad libbruls.
Because Pro-Lifers™ would never–
–ever–
–for any reason–
–turn to violence–
–or death threats.
Oh.
Uh.
When would death threats be necessary, you ask?
I guess that's a real question, right?
If she said 'yes' at any moment of the encounter, that counts for the entire time, whatever changes occured with or without permission, no take-backs!
A probe by New York Attorney General Letitia James turned up evidence that David had solicited signatures for a letter that sought to undermine the credibility of a woman who accused Andrew Cuomo of sexual harassment.
It's a case that has no chance of succeeding, yet the harassment and cruelty are the point.
A pregnant person who self-administers abortion pills cannot be prosecuted under Texas law, even when she was the one to procure the medication, ingest it, and allegedly terminate the pregnancy. And he can't use S.B. 8, the Texas vigilante abortion ban enacted in 2021, because it targets only those who aid or abet a physician licensed in Texas.
Texas law expressly states that an individual does not commit a criminal act when she terminates her own pregnancy. The state's abortion bans, homicide statute, and assault statute all declare that self-managed abortion is not a criminal act and cannot be punished as one. So even if Doe's fetus "died," for purposes of Texas law, its death was not "wrongful," so no one can be held liable for abetting it. As Joanna Grossman, a visiting professor at Stanford Law School, told Slate: "If there's no wrongful death, then there's no wrongful death liability."
What, then, is the purpose of this lawsuit? It seems the suit has several extralegal goals, all of which are rooted in a brazenly misogynistic desire to let men manipulate the legal system to control women's bodies and keep them trapped in dangerous relationships.
Cross-posting about an event in Women's History: