Always a favorite around the Papasan hacienda.

"Eat us!
Hey, it's Thanksgiving day
Eat us!
We make a nice buffet
We lost the race with Farmer Ed
Eat us, 'cause we're good and dead

White man or red man
From East, North, or South
Chop off our legs
And put 'em in your mouth

Eat me!
Sauteed or barbecued
Eat me!
We once were pets, but now we're food
We won't stay fresh for very long
So eat us before we finish this song
Eat us before we finish this song!"
"I am a turkey. Kill me."
This is the same exact video I used to send txgiving greetings to friends and family this morning. What are the odds?
I have a feeling that this scene is rapidly supplanting Burroughs and Alice's Restaurant as the preferred Thanksgiving media meditation.
"Once I had dwelt on lakes, once I had been beautiful, when I was a swan. Poor wretch! Now black and well roasted!
The cook turns me back and forth; I am roasted to a turn on my pyre; now the waiter serves me. Poor wretch! Now black and well roasted!
Now I lie on the dish, and I cannot fly; I see the gnashing teeth. Poor wretch! Now black and well roasted!"
It's my Thanksgiving tradition to share this video every year on Facebook.
Oh, this ancient recipes channel may have just become my favorite thing!
That was great; however, I'm confused. This appears to be on the History Channel, and it makes no mention of Aliens?!
Greg should have received an F.
It's a great show… this is the second season, so I highly recommend going back and watching them all. Sohla is a delight!
She also has a show "off-script" which gives you some strategies for cooking particular things and ways to customize it…
And she also does a show with her chef husband, Ham, where they have an hour to make a meal out of a mystery ingredient…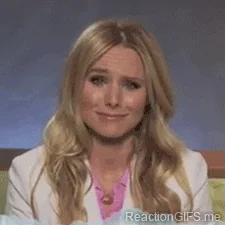 If it's just because of Sohla, I can understand. But if it's because of history and cooking being explored together I can also recommend:
and
It was definitely because of both. I'm the sort of nerd who periodically enjoys the kind of old-timey chores that our ancestors developed all these modern conveniences so they could get away from. I could absolutely buy my maple syrup in a bottle at Walmart but where's the fun if it's not the result of spending unreasonably long hours in the sugar shack for a week every year? Sure, I may only use this butter churn I'm building once a decade but it's a fun build! I was familiar with the Townsends but the other link is definitely new to me. Thanks!
As someone who is not from America and was not really into what the holidays are there, this was my first introduction to Thanksgiving - in 1991.
I have never seen the holiday through "normal" eyes thanks to Wednesday Adams.