Ghost is suffering from ear and eye infections, skin problems, and a broken toe that must be amputated, they say, but is expected to fully recover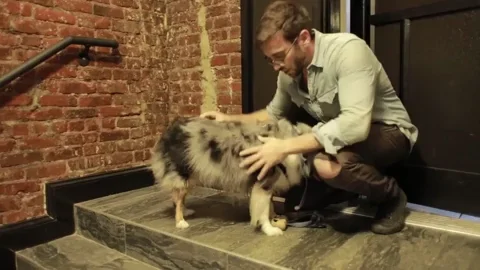 I hope he finds a good home. As for me, I already have six cats…

This is a new spin on the old trope, I guess.
Haha! Hadn't heard that one before. Geez!
Tarzan? Not exactly, of course, but along the general lines. Although raised by gorillas, he did come in contact with human populations.
Also the entire John Carter of Mars series. Edgar Rice Burroughs was a big fan of the trope.
Of course audiences are far too progressive these days to go for that sort of tired old …what do you mean Avatar 2 just passed the $2 Billion mark at the box office?
I'm thinking also Dune, for a modern interpretation of the trope.
"Is it cool if I have a couple friends crash for the weekend?"
That Marco Polo show on Netflix definitely would have been better without the titular character. Benedict Wong playing Kublai Khan would have been a fine premise for a show on its own, without needing Marco Polo there telling him how to build trebuchets and whatnot. (Plus there was a lot of gratuitous stuff with female nudity but that's another issue.)
A Princess of Mars is about twice as old as Dune
They're both historical relics, really
Dog to his new coyote friends: "I absolutely can domesticate those primates and I'll prove it to you!"
This topic was automatically closed after 5 days. New replies are no longer allowed.