And the fast-food brand most closely associated with being conservative? Arby's.
Sir, this is an Arby's
Only because liberal fly fishers would die before calling a flyrod a fishing pole.
Some interesting statistical takes.
Say it ain't so! I used to love Arbys but was never further right than center (at least in my own mind).
Arby's - when you absolutely have to know just how thin you can slice beef scraps.
I wonder what the consumer shibboleths for liberalism are? Something surprising like dental floss?
I suspect that this correlation just means there are more Arby'ses in the South.
I tend to see them most often in the whiter, more rural parts of blue states. Poking innernets it looks like they're most densely distributed in the Midwest.
I always thought of them as kinda a rustbelty chain.
Same effect. Though I'm surprised it wasn't Chick-fil-A.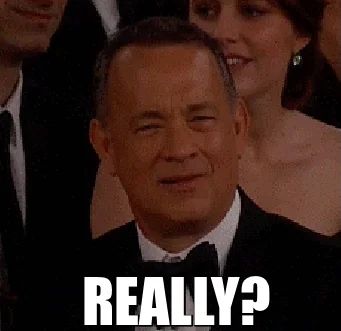 I don't think those are as surprising a mark of whiteness as the article believes… I think there was a tumblr years ago making such commentary - "things white people do"?
Weirdly, it seems most of the predictors for liberalism are not buying things.
(this is from 2018, here—couldn't find the original paper)
Honestly none of this is particularly surprising, nor is it particularly enlightening. This seems to fall squarely into the trope of calling "statistical analysis" "AI" in order to get more attention.
I doubt it. The area most as many in Ohio alone (276) as the combined sum in Alabama, Georgia, and Mississippi (279). Michigan (179) has more than Florida (159). Pennsylvania (143) is comparable to North Carolina (147). The chain originated in Ohio and is still most dense in the Great Lakes. Oddly enough the other previously successful fast food roast beef chain was also from Ohio.
I'm guessing it has more to do with decades of marketing presenting meat eating as some kind of defiant act. I also wouldn't be surprised if something about the franchise agreement tends to put them in urban fringe areas rather than the core.
For instance, the most accurate predictor of someone being white is whether they buy English Muffins.
This article needs a response op-ed by Michael Harriott.
What do you expect when people are working from home and shopping online and espousing extremist political beliefs from all corners of the globe?
I think it's partly because American liberalism is the Hufflepuff of politics, being everyone who doesn't fit under Republican, Libertarian and Moderate.
Social democrats will not buy the same things as social liberals, and libertarian-socialists won't buy the same things as state socialists. Yet all of them are classed as liberal.
Obviously the AI doesn't take into account Chinese Geek Lesbians who grew up on Cowboy movies. I don't eat English Muffins but I do buy them for my wife. I fish, love the Big Bang Theory and just this past weekend, I ate twice at Arby's. And I am proudly a bleeding-heart liberal.
I hope that doesn't mean Republicans, Libertarians and Moderates are the Slytherin, Ravensclaw and Gryffindor of politics!
Donating to NPR.
Brunch.
Coexist bumper stickers.
Aren't they kinda going overboard with the fishing indicators? If you own a pole you'll likely also own a reel, lures and hooks and "other fishing equipments."
I'm sure the researchers just wanted to cast a wide net.