And yet, the GOP keeps clinging to them, like they are wildly popular and the authentic voice of America…
Because they are 100% committed to voting, and as the quickly declining (and aging) minority, they need every possible vote.
It's been proven time and time again that the more people vote, the more they vote progressive candidates.
I don't know if that's true. He brought in new voters, but they have not been as reliable as people think.
And again, it's STILL a vast minority of even Republican voters. So why let a radical fringe control the party? Especially when that radical fringe are proven losers with the majority of voters and have literally tried to overthrow the government? More republicans seem to dislike the culture wars and would prefer more moderate policies…
24%. The insolent minority.
You beat me to it. You'd think someone in the GOP could put forward a valid alternative. If they weren't all neck deep in it publicly, they could…
Meh, NBC poll? Made up numbers. MAGA is stronger than ever, just look how they put budweiser out of business, you don't do that with a mere 24%
Or so I heard.
Because the GOP thinks they can't win without the GQP and, given the conditioning they've undergone over the last thirty years, they can't fathom letting the Democratic scourge "take over". Dr. Frankenstein's creation has taken over.
You'd think that they'd make the decision to, you know, figure out what would make them more palatable to a wider cross-section of American voters instead of courting fascists… but at this point, they are fascists…
At some point political opportunism does cease to be mere opportunism. They seem to be well past that point. Woe is us. US.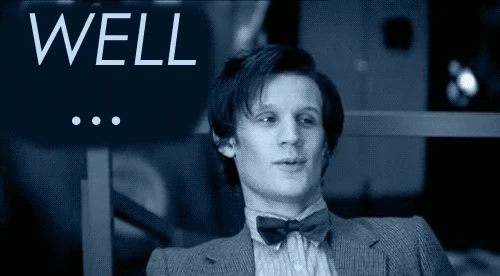 We passed that a while ago, in fact. They literally tried to violently keep their guy in power.

A scant 24% of respondents viewed the traffic-cone-colored demagogue's movement favorably,
Apparently even some of the Know-Nothing 27% (AKA the Crazification Factor/Keyes Constant) have started having doubts.
A certain wackadoodle just explained what extreme MAGA is.
Let's define what extreme MAGA Republican policies are.

Extremely secure borders.

Extremely low crime.

Extremely good education for our kids.

Extremely good economy.

Extremely strong dollar.

Extremely America First energy and extremely low energy prices.

Extremely low foreign aid, as in none.

Extremely affordable food and cost of living.

Extremely pushing for world peace with an extremely strong military.

Extremely supports only two genders because we extremely support the truth.

Extremely protecting biological girls and women's rights including women's sports and Title IX.

Extremely protecting American's rights and freedoms such as free speech and our 2A.

Extremely draining the swamp, extremely destroying the deep state, and extremely opposing globalists.

Extreme MAGA Republicans will MAKE AMERICA GREAT AGAIN.

Extremely GREAT!

Which will make Americans extremely free, extremely wealthy, and extremely happy!
Be it known: had they polled me and my 100k closest friends, we'd all side w/ the majority on this! And, to top it off, we spit 100,001 times in the face of all that is MAGA!
The extra 3% think Trump is a weakling and won't support a candidate until someone raises Hitler or Mussolini from the dead.
Me Bizarro am make America great!!
The senatorial imbalance in the US was always by design and is not necessarily a horrible thing. The population minority always needs to be represented.
However, the founders did not consider things like the filibuster, which cripples the Senate. Nor did it take into account the fact that the House of Representatives was always supposed to balance the Senate through per-capita representation…up until the bounding of the House to only 435 representatives, thereby skewing the balance again to the sparsely-occupied states.
The American system is primitive in its fundamental balance but argumentally fair in concept. It has become egregiously imbalanced and unfair because of loopholes the Constitution never prepared for, and is, as such, a failure as a form of government.
The degree of that imbalance is well beyond anything that existed in the colonial era though, since the most populous of the 13 colonies didn't have anything close to 67 times as many residents as the least populous colony.
They did try to control the authentic Voice of America.
Hm. I should dig to see if there were any articles post-Trump about that.