Every few years some holy producer comes along to do a passion project on the Beatles, each time claiming it to be the definitive end-all. New 7.1 Hyposonic 8k upscaled AI textured 100% alpaca fair-trade lossless transfers from the masters.
In 10 years the ultimate neural Beatles holographic experience will come out. that might be interesting.
This sounds amazing and I look forward to it.
Yea, I kind of agree. I'm not a completest, so whatever. IMO, the thing to own that has come out in recent memory are the 2009 Mono master releases. Those are absolutely worth it. I have them in Apple lossless and they sound excellent.
missed opportunity to stick "Carnival of Light" on this set, as it's from 1966 as well.
(I assume COL is rubbish, but it's going to come out eventually).
This seems a little like the moment when black and white films were colorized and many filmistas were mortified. The early Beatles music was conceived in mono. This is someone else's idea of what it should sound like. It is Giles Martin though. So …
We have the other example of all the great prog albums being remixed by Steve Wilson. I find they lack the grandiosity of the originals and miss that. I suspect the musicians are okay with it because it is bringing their music to a new generation.
Revolver is the peak Beatles for me. So, I will listen with interest.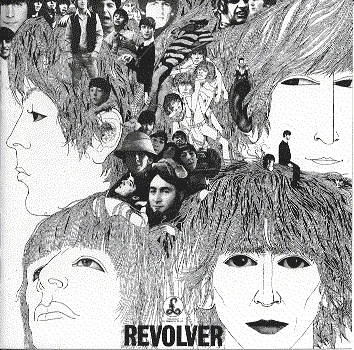 I understand why not everyone is expecting this project to be worthwhile. But, putting aside questions such as "What would The Beatles do with today's technology"… I listened to Taxman (below) from the new release, and I love it! The drums, bass, and guitar aren't crammed into the left channel, and Ringo's drums sound pristine. I'm gobsmacked that they were able to separate each instrument. Now each instrument can be handled appropriately, instead of a whole cluster of instruments being saddled with the same EQ, for instance.
This is more than just a remix. "Demixing", the AI technology that Peter Jackson's team created to sort out the jumble of audio for the film Get Back, was described by Giles Martin like this:
"There's no one who's getting audio even close as to what Peter Jackson's guys can do," Martin told Rolling Stone, in an interview published on the day his long-awaited remix of Revolver was announced. "The simplest way I can explain it: It's like you giving me a cake, and then me going back to you about an hour later with flour, eggs, sugar – and all the ingredients to that cake haven't got any cake mix left on them."
Oh man, I am conflicted!
On the one hand the overall balance is better, the bottom end goes lower and the base is clearer, the highs are crisper and less harsh. On the other hand, the vocals are a bit more subdued, the mix is more modern sure but a little less charming because of it.
This will require several listens.
I know what you mean. I imagine that with more listening I might end up preferring these modern mixes for the experimental era – Revolver and on – and the more "charming" mixes for the earlier, more straight-ahead pop-rock stuff. That line dividing Revolver from the earlier work is pretty blurry, of course.
I hope everyone who is initially skeptical will have a listen anyway.
"Revolver" and "Rubber Soul" are peak Beatles for me.
Digging the Klaus Voormann vibe, here. There's a very cool Song Exploder podcast episode on the Plastic Ono Band album. Awesome hearing Klaus, Ringo, Billy Preston, and even Lennon talking about making the song, "God."
This topic was automatically closed after 5 days. New replies are no longer allowed.