I do miss him, his tortured, empathic soul. Even if he was more bourgeois as he pretended, he spoke with a voice that you had to listen to.
And yes, travel is part of who I am. Thanks to Anthony, I celebrate this in me, no longer envy those with deep ties. I do not have his depression, so I do not fear ending like him. But should I meet an untimely end, that's okay.
I've lived.
And I will go on living. And hopefully traveling.
I travel overseas a lot. One of my coworkers always brings his own food. The only food he eats overseas is McDonalds because he doesnt like foreign food (which he won't try).
He'll drink like a fish though, and then when he is hungover the next day he'll blame his symptoms on food poisoning from "something he ate".
Yeah yeah, that's great and all. But who has the money to do that? Also, still not super keen mass groups of people with Covid lurking.
That said I did go to San Antonio with the family for a week. It was nice.
I've always had a strong sense of wanderlust and love traveling. I've logged over a million flight miles in the past 30 years or so and look forward to continuing exploring for many years to come. My spouse though is less enthusiastic and needs certain creature comforts when traveling which makes it tough to find a middle ground.
We've found compromise on small ship cruises and the occasional overseas road trip where we rent a car and drive between cities and major hotel chains. She's also great about allowing me to do my solo adventures every now and then so it seems to work so far.
As we get older "roughing it" takes on a new meaning. Backpacks and sleeping bags are being replaced with Motel 6 and Uber.
… so I can run out of medication in a strange place where I have no way to get any more?
I'm sorry, but casual long-distance travel is part of what is destroying this lovely planet of ours. Worst of all are the people who travel to climate-threatened places to see them before they're gone.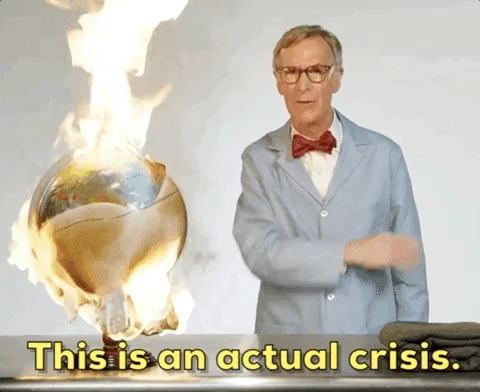 Bourdain made an eloquent case, but did he consider that the New Yorker lady went to Abu Dhabi and didn't enjoy herself, thereby invalidating any argument for the benefits of travel?
(But seriously, that lady sucks. Go see the Northern Lights and hear the morning call to prayer and touch plants that don't look real and drink wine in a beautiful cafe and do it all. ETA: Or don't. Just do what makes you happy and call it a day, that's the best any of us can hope for.)
Travel MORE. Use MORE Energy. Second MORE tourist space shuttles up… MORE of everything is exactly what we need in this climate crisis which has the potential to kill us all.
I can do all that without leaving Ireland. If I do fly a lot I will be part of why I might not be able toi in some years.
We need to stop subsidising air travel the way we do, as Cory (late of this parish) would say "from appetite to ass". We subsidise the building of the airplanes, the building of the airports, the take off and landing fees (regional airports used by "low cost" ie externalised cost, airlines), the workers via our covid supports, and finally the polluting fuel itself which is essentially supported by every other mode of transport which pays duties on its fuels. That is all of them bar military.
I flew recently so I'm in no position to look down on anyone, I don't think it's viable though.
I miss him as well.
Not too long before he died, he was the keynote speaker at a convention I attended in New Orleans.
I was very excited to hear him speak, while at the same time, wondering what he would say to a bunch of geeks and sales people.
Half the crowd didn't even know who he was (based on side conversations I heard) but speak he did, and it was outstanding.
He held nothing back, cursed like you would expect and told awesome stories. At the beginning, I saw a lot of folks giving each other sideways glances. At the end, he got a standing ovation from the 5000 people there.
And the VERY last story he told was about being in Russia and having to toast multiple times all these different sayings and the last one was a toast to mothers or something and he held up his hand as if toasting and said "fuck your mother!" Place went nuts laughing and clapping.
Rarely do I ever get even remotely choked up when someone "famous" dies, but he did something special with his series, IMO.
Same.
Motel 6 is a great value if you aren't tooo concerned with your personal safety

Also - OMG - their towels. They are identical to the ones in 7th grade gym class.
If you're happy staying at home, god bless. I tend to land on the Bourdain side on the benefits of travel, but I recognize there are reasons people have for doing or not doing lots of things. Personally, I wouldn't trade my experiences traveling for all the tea in Dublin, but that's why choice is such a marvelous thing.
Traveling is great for the brain.
And stomach, OMG sooo much great food on this planet.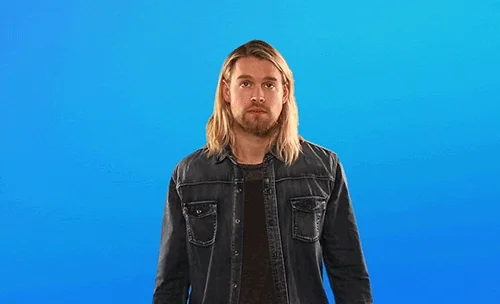 I always wanted to travel more, but I either had the time, or the money, but never both at the same time. Come retirement, I plan to fix that (I hope).
Travel is great, but not everyone has the wherewithal to be able to afford it.
Don't do that here in Australia
Often it is genuinely fun to play tourist in one's own hometown, county, state. Take that sight-seeing boat ride (water taxi) along the river, visit the Everglades, etc.
And here in Sydney, I can take the kids on public transit to several places where English isn't widely spoken.
So of course those of us who care give up seeing all the things we love in some vague hope of saving them, while billionaires still have their personal jets fly back and forth for their whims, and their companies still produce enough emissions to ruin the world anyway.
Conservation is a good thing but how dare anyone treat climate change as if the problem was all about ordinary people making sacrifices.