The part when her voice goes "helium squeaky" was funny. Ouch though.
Dude just called a sitting lawmaker dude
Dude, I'm calling you "dude", Right Now! Cool…
I did the one chip challenge twice (a few weeks apart with different friends) a few months ago and it was rough. I love really spicy food and will push myself every now and then to eat something unreasonably hot, and the chip for the challenge is no joke. It was probably the top 1 or 2 spiciest thing i had eaten and took some ice cream and some time to make the heat bearable
As someone with severe acid reflux, I have no sympathy.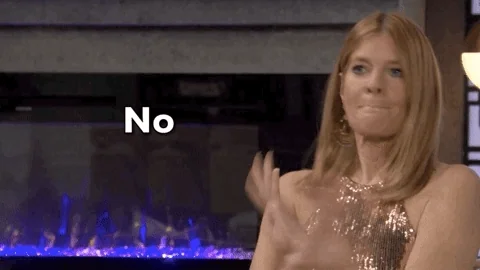 Let's see one of the Congressional tough talkers try that. Likely none of them have cajones the size of AOC's.
I honestly think they would do it. But their attempt would be all wrapped in displays of toxic masculinity (and yes, that goes for nutjobs of any gender). AOC on the other hand comes across as a real person enjoying herself with some silly fun.
Yeah, but dammit, when she says important things AOC is basically ignored by the media, but let her do a stupid Instagram challenge and she's newsworthy.
As a white het dude almost old enough to collect SS, I've always been in love with her and her ideas. I can't help but think that in a truly sane US, AOC would be POTUS.
But we're soooo far away from sane, eh?
Next on Fox, Squad member says "Happy Christmas." Will Western Civilization survive?
"Okay. Bye y'all! Merry Christmas!"
Never heard from again.
She can try in three more years, when she turns 35.
No gloves? She better be careful what she touches with her fingers.
Yep. When I first became aware of her - run-up to elections in 2018 - I started counting the years before she turned 35…but who am I kidding? We are a deeply sick, racist, misogynist country filled with rabid fascist morons who live in an almost entirely fake "reality" by now.
I don't think I'll ever get over that Dump actually was taken seriously by more than, like, 6,290 voters, much less 62,984,000 in 2016.
And, having lived to almost Social Security age, I've seen enough to be legitimately dubious about Cy Vance, Jr/Alvin Bragg, Leticia James, the Jan 6th committee, and all the other civil and criminal suits against that braying orange fascist fraud.
Yeah, I mean, at least respect her pronouns and call her Dudette.
Maybe it's just because I'm an old fart, but what is the point of this? I understand challenging yourself, but pain just for the sake of pain? I don't get that.