I drive past a home that has a tree littered with dolls hanging in branches. Likely nice folks.
I was walking my dog on a long walk around midnight (to avoid other dogs) and he started growling and his fur suddenly went straight up, and so did the the hair on the back of my neck. This was seriously creepy.
They take them down every morning, but by nightfall they find their way back up into the branches.
Probably more effective protection than the home security stickers.
Oh, flashbacks to the attic space in my step-grandparent's home in Florida, where my mom and aunt's dolls ended up.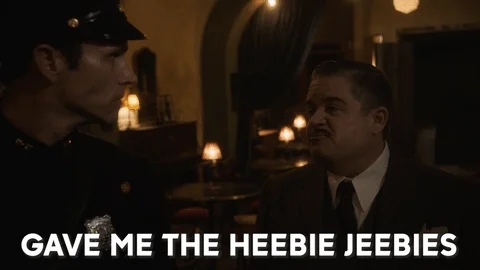 I got the most frightful complete collection of 30 year old American Girls dolls. "Really Human Hair" they told me while beaming and stroking. Cedar chest included, I only wanted the chest to begin with!
Oh Mercy I'm gunna call my shrink on Labor Day now


For the record kids HATED them. So they would hide them under blankets in the back of the closet and they would freak me out when I did laundry. Now, I understand why they make me shut those doors and check under the bed before sleep.
Perhaps a way of stating "NO SOLICITERS"?
When we were little kids in the late 60s, we'd watch recycled 1930's B&W 'rubber hose' cartoons. One of the local NYC stations aired them. For kids with a certain mentality (like me), it was the fodder for nightmares and creepy bedtime thoughts. That, with my sister's eerie staring dolls and my claustrophobia, led to the my worst childhood nightmare: Me, running up a tower's narrow spiral staircase, and every few steps there'd be a disembodied doll's head lit from inside by a candle. Just when I made it to the top, there was a window… and the view was of another 1930's B&W 'rubber hose' cartoon. (?) I've since gotten over that and can appreciate the wild creativity of those cartoons, but as to creepy dolls…
Creepy doll issues aside, I'm side-eying that faceless doll for other reasons. It has a separate rubber face, breasts and an opening in the pelvis that I'm hoping means it was some sort of medical doll, but I have to recognize the possibility it was a sex doll (even if it wasn't intended to be).
I feel sorry for the elephant.
After a friend of mine renovated his home, part of the decor was a creepy doll, and when I asked, it turns out he'd found it in a wall cavity, so that all seemed very normal and non-dæmonic.
This topic was automatically closed after 5 days. New replies are no longer allowed.