sigh… so does this mean dems will have to make daily blanket document requests for everything just to make sure it all gets preserved before the 90-day threshold?
Fascists gonna fascist. Although criminal organisations always forget that the minutes of even their most sensitive Wannsee Conferences or New Day Co-op meetings sometimes get preserved by overly fastidious participants.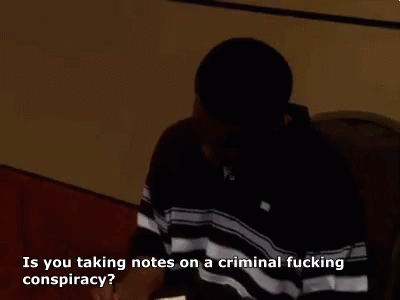 Now waiting for GOP Congress to exempt themselves from anything that would lead to them landing in jail.
I'm sure the Goldwater Institute will jump all over this assault on transparency in government. /s
officials must retain most public records indefinitely and release them when someone asks for them
Can someone just start asking for ALL of them, inside 90 days?
ETA @peahix beat me to it.
Would be funny if they destroyed something that could eventually get them out of jail or otherwise save their bacon.
Isn't the Justice Department investigating whether there was an illegal attempt to change the 2020 election results?
I wonder, oh so wonder, what Arizona Republicans are so eager to get rid of?

Wow. comparing that to somethign like WA state's OPMA RCW's is nuts. The open meetings act here are relly tight, and record retention laws are set in stone. Most inconsequential stuff is 6-7 years, but there's a lot that have to be permanently stored too.
I love my state.
Hopefully we see a quote something like this from a staffer in a few years: "whoops! I've been uploading everything to a shared drive and apparently I inadvertently set it to 'anyone with the link can view'"!
Say "I intend to commit crimes and get away with them" without saying that you intend to commit crimes and get away with them.
This topic was automatically closed after 5 days. New replies are no longer allowed.