Sounds like some false equivalency nonsense to me but as long as the Republicans are losing cash and membership faster than the Dems I'll take it.
Oooh oooh, now do the rest of the GOP funds!!
So…they're not fiscal conservatives…
They never ever were.
Fiscal conservative policies and projects tend to spend more money than fiscally liberal ones.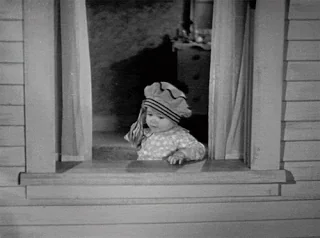 Want to get rich and have no ethics? One could do so with little risk by establishing a commerical "polling agency" or "analytical/forensic subcontracting"* which semi-non-overtly promise to return whatever result the client is seeking. proof by blatant assertion: about a third of the polling data scraped into Nate Silver Land "538" are of that sort (e.g. Rasmussen)
*extra cred if you can work 'cyber' into the company title
(careful readers will note that the cyber-ninjas failed to return the result that the clients were seeking; well there's no accounting for being bad crooks)
Between this and the violence breaking out in Michigan GOP meetings, is it too much to hope that the GOP is on the verge of a Titan-ic implosion?
Yeah, I've been waiting decades for a passionate wing of the Democratic Party. With people like Katie Porter, "the Squad", Bernie, Elizabeth Warren and a few others, I am cautiously optimistic we may finally be seeing the birth of one.
That's terrible! They actually left $50K for someone else?
"That's not much money to fund crucial expenses such as rent, payroll, and campaign operations,"
Musk, "Phew, at least I don't have to worry about campaign operations… or do I? Vote MUSK 2024!"
Don't think lack of funds will stop these grifters who never pay their bills anyway and always leave the taxpayer on the hook.
The party of George Santos.
https://constitution.congress.gov/browse/essay/artII-S1-C5-1/ALDE_00013692/
The Framers [of the U.S. Constitution] appear to have adopted the requirement that citizens be natural born citizens to ensure that the President's loyalties would lie strictly with the United States. By barring naturalized citizens from the presidency, the requirement of being a natural born citizen, as Justice Story explained, protects the United States from ambitious foreigners, who might otherwise be intriguing for the office; and interposes a barrier against those corrupt interferences of foreign governments in executive elections, which have inflicted the most serious evils upon the elected monarchies of Europe.6
Thank goodness for that small mercy at least.
I can see the "originalists" saying that's not what they meant, it's fine, citing a case from the 1500s
Like Trump did a great job?