That doesn't seem so bad. You have to know where the stress goes and not mind that l is its own syllable, which I guess would be rough in languages with no l. But it's not like say Eyjafjallajökull, which takes knowing some very local orthographic rules (there's a t sound in it).
Maybe el Poderoso as a colloquial alternative?
However, after wrapping my tongue around that name, it was no end of fun to toss into conversations at work or at the pub…
Despite visiting Iceland regularly, I'm still not entirely convinced that Icelandic is actually a real language and not a driving trollies game being played by the locals on the rest of the world. They're up to something I'm sure of it.
People in Mexico just say, "Popo".
The volcano is named Popocatépetl, which means "smoking mountain"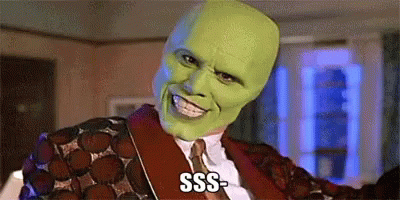 We English are pretty lazy with our pronunciation.
If we can't pronounce popocatepetl, we just call it "Mount Trevor".
Job's a good'un, swipes hands, walks away.
Smokey McMountainface?
It is a competitive sport. Currently, Iceland is competing with Wales in the European Leg of the competition.
Not gonna lie: I painstakingly learned how to pronounce that (despite not having even a smattering of Icelandic or anything close to it) and relentlessly used it in conversation.
Much to the annoyance of my newsreader sister in law.
I'm sorry, gotta ask: how do you pronounce it?
ETA, don't pain yourself to explain.
The word just looks like a stutterer with a mouth full of cornflakes.
Been a long time but from memory I said something like ai-ah-fyatla-yo-kutlah. That's not exactly what I pronounce but it's close.
When you have the sounds broken down you need to listen to someone say it to get the intonation and rhythm. Which is super important for being understood by someone who speaks the language.
And, no disrespect here, these are the exact same sounds I made when walking over that bloody fire-pit. Bonding exercise, my arse.
(sorry)
Wales: "Is that the best you've got? I'll even spot you a þ"
Full disclosure: This name really was coined to mess with the non-Welsh, and as a tourist attraction.
Hawaii has entered the chat
Four L's together, absolute madlads.
Hmm. Could glowworm count as having four Us in a row?