Maybe they are on fire? Someone should hose them down, just in case.
Masks were probably the first topic mentioned at their planning meeting…
Auditioning to get into DeSantis's gestapo, I mean militia?
And nary a rubber bullet or teargas canister in sight. Hmmm. It's almost like some protesters are treated differently than others.
I'd take this account and claims of 500 with a gain of salt.
Ugh. Good to know – that the march happened, but also that it was likely far fewer than 500 asholes.
I don't know about that. It seems on the high side of numbers I've seen, but it should be possible to estimate them. They're mainly four-a-breast (and most are hopeless at staying in step, no military training), so counting to see in they have over a hundred files x 4 shouldn't be hard.
like their flags and ski masks, i'm sure the dockers aren't even american made.
( also: needs more twirling. the flags are just like sitting there. put some effort in guys. no pizzazz at all. 0/10 would not recommend. )
Follow-up: Daily Beast reports only around 100.
The quotes vs. the actual situation…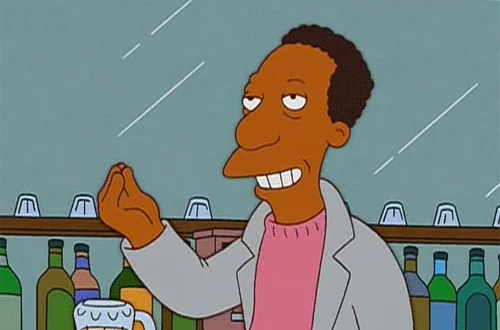 ETA: If it's now illegal to transport people in a pickup bed, then why is it allowed to transport people in a U-Haul?
It's against the law, but I guess it's allowed if it's certain types of people. I can just imagine the cops' responses if this was the end of a BLM demonstration and they saw a bunch of activists getting into the back of a U-Haul.
I have sympathy for the cops here. Any conveyance to get them out of my town. Run out on a rail would work.
Another question is why they thought it was a good idea to rent a U Haul when I'm sure a bus would have been the same price. But I bet they thought that a) they could more easily slip away in one and b) they would look like this
Exactly. It's a missed opportunity to ID these folks, which is by design. Look how long it took to ID the ones from Jan. 6, when their faces were visible.
It's brownshirts, not brown shorts lads. FFS.
James Haffner, 53, of South Dakota, and Ronald Loehrke, 30, of Georgia, were arrested and charged this week with civil disorder, a felony.
Apparently older material from Philadelphia. DC was U-Haul.
Old or new, that hopeful thing keeps coming up-- when push comes to shove, these assholes are usually wimpy scaredy cats.
"White supremacists being chased out of DC by teens…"
Last night there were stickers left on street poles etc. all along 14th Street saying something to the effect of "Kick out the Nazis". A rallying cry to the masses.