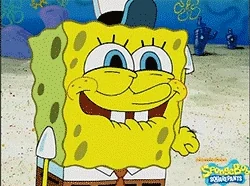 No investigation has been conducted or no investigation has been publicly acknowledged? In a case like this I'd imagine the Navy would be quite willing and able to lie to the public (and/or to their spokesperson) if they were pursuing other like-minded people (as co-conspirators) and didn't want to scare them into running or destroying evidence.
And in this particular case, I'd be okay with that lie for a little while.
(Bloomberg articles refuse to onebox.)
In a Facebook message to another user on Christmas Eve, Brock outlined what he called a "plan of action if Congress fails to act" on Jan. 6. One of the "main tasks" in his plan was to "seize all Democratic politicians and Biden key staff and select Republicans."
"Begin interrogations using measures we used on al-Qaida to gain evidence on the coup," he wrote.
"When we get to the bottom of this conspiracy we need to execute the traitors that are trying to steal the election, and that includes the leaders of the media and social media aiding and abetting the coup plotters," Brock wrote in a Nov. 9. 2020, post on Facebook.
"Do not kill LEO unless necessary," he wrote, apparently referring to law enforcement officers.
He seems nice…
WAY too empty. Deplorables all the way down.
How can you be so MEAN to the insurrectionists!.. I mean PATRIOTS!!! /S
Refferal to DoD for prosecution under military law? That's the only thing I can think of for such a short sentence for someone who clearly planned ahead to abduct and torture elected officials.
man, i so hope you are right. i'm with @jerwin that a mere 2 years is a slap, not a real sentence.
military justice? hmm… tell me more.
Retired officers can be called back to active duty for egregious violations of their oath; for example, insurrection against the government…
One defense attorney began his opening remarks by thanking "the audience," prompting an admonition from Judge Timothy J. Kelly, who was nominated to the bench by Trump, to ignore spectators and focus on the jury.

It was one of many rebukes the judge has handed out. "What I won't do is have you hijack the proceedings with your snide remarks," Kelly told another defense lawyer two weeks in, after what he called an "absurd" request to delay the trial while she read a book mentioned in the evidence.
(free link)
(this, too)
Trump is preemptively calling for protests because of rumors that he may be arrested next week.
And YouTube decided that now was a good time to give him his channel back.
Mike "Plead the Fifth" Pence.
He needs to be careful of perjury traps - the fly told all.