This is totally OT, but what the heck is going on with that tie clip? Is it a way to make the tie seem extra long, and thus Trump-like?
That's the first thing that I thought, too. Second thought: Do tie-wearers use tie clips anymore?
He's so immature he doesn't even know how to dress like a grownup.
(Avoiding all the obvious jokes about the actual young age of his victims)
I think you pull down as much tie off the roll as you want, and then tear off at the tie-clip.
IMO, they're useful (no getting caught in the office paper shredder), but the clip belongs lower down.
Before paper shredders, there was soup.

Now I see men flopping their ties over their shoulders or tucking it into their shirts during lunch, which is why I wondered if tie clips were still a thing.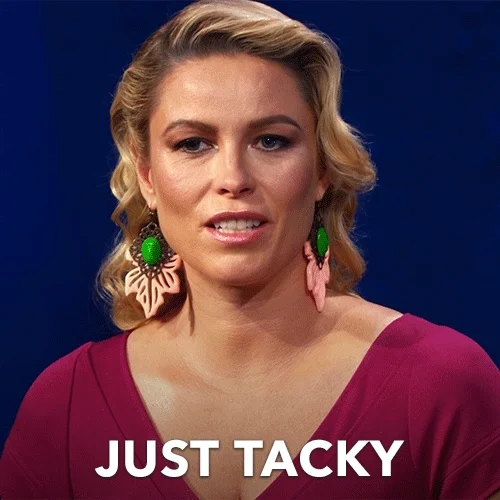 Yes, just like those…ear danglings.

The roots are deep (a scary read):
What will the GOP choose: relinquish sedition, or take the money?
GOPers Pull In Fundraising Hauls After Sowing Doubt In Election Process

By Summer Concepcion | April 13, 2021 4:22 p.m.

Efforts to delegitimize the election process are paying off for Republican members of Congress who egged on then-President Trump's election fraud falsehoods, a crusade that culminated in the deadly Capitol insurrection earlier this year.

Fox News reported Tuesday that Sen. Ted Cruz (R-TX), who worked with Sen. Josh Hawley (R-MO) in leading the handful of GOP senators who objected to certifying Joe Biden's narrow victories in Arizona and Pennsylvania, pulled in a massive $5.3 million in the first quarter of fundraising this year.




Expand Article


According to Fox News, Cruz's fundraising haul was split between his re-election committee as well as a joint fundraising committee that sends contributions to the reelection committee and his leadership PAC.

Pulling from more than 112,000 donors, Cruz reportedly has more than $5.6 million on hand.

Cruz's fundraising haul was reported a day after a Politico report similarly showed that Hawley, who is not up for re-election until 2024, is raising big bucks after sowing doubt in the democratic process too.

Politico reported that Hawley raised more than $3 million during the first three months of the year.

Partaking in the effort to stop the certification of Biden's Electoral College victory appears to have paid off for the Missouri senator, who reportedly raised $600,000 in the two and a half weeks following the Capitol insurrection. Hawley had raised a fraction of that haul ($43,000) in the first quarter of last year's election cycle.

Rep. Marjorie Taylor Greene (R-GA), the QAnon-sympathizing member of Congress whose committee assignments were revoked after her past remarks musing about violence towards her Democratic colleagues resurfaced, also received a big fundraising boost so far this year.

Greene reportedly raked in over $3.2 million in campaign contributions during the first quarter, according to Politico. 100,000 individual donors reportedly contributed to Greene's first-quarter haul.

And despite former President Trump's warring with the GOP's traditional fundraising arms last month — which involved issuing cease-and-desist letters to the RNC, NRCC and the NRSC demanding that the committees stop fundraising off of his name and likeness — it appears GOP fundraising efforts heading into next year's midterm elections are going strong.

Even after dozens of corporations vowed earlier this year to to rescind their financial support of lawmakers who objected to the certification of Biden's victory, the NRSC announced on Tuesday that it raised more than $23 million in the first quarter of the year. The group pulled in $8.3 million in March alone, exceeding the $6.4 million it raised in February.

Summer Concepcion is a newswriter for TPM based in New York. She previously covered the 2016 election for Fusion, conducted investigative research for The Nation Institute, and has written for NBC Chicago and the Chicago Reader.
this is why expanding the capitol police makes no sense to me. they had the necessary resources and the necessary back up… they just chose not to use those things.
of course they want all that new funding they're asking for, but defunding the police as a method of improving public safety is a thing for a reason
The same people who are pro stand-your-ground laws and "just obey authority" will now have a loud pity-party.
It didn't take long for Babbitt to be turned into a martyr by hardcore Trum supporters and far-right extremists. On 4chan, they came up with a flag to symbolize Babbitt—showing the outline of a woman standing in front of the Capitol, with a drop of blood.
Yeah, sounds like th…
QAnon conspiracy theorists, including pro-Trump attorney Lin Wood, have meanwhile falsely claimed that the shooting of Babbitt was a "false flag" and that she is still alive.
…they, um, what.