The plot line was obviously written by someone who has never worn high heels. In real life, Barbie would be ecstatic about being able to wear comfortable, easy to walk in shoes after all these years.
I belong to absolutely the last demographic to have the slightest interest in seeing a Barbie movie.
I thought.
Having seen a couple of trailers, I'm sort of looking forward to it.
I dunno. This actually happened to me in real life and it really did feel like a part of my identity was going away.
I spent years building the strength and flexibility to wear really high heels for hours, but my feet were getting badly damaged, and I then found it took actual training to learn how to use my feet differently once I started wearing flatter wider shoes. I can primal squat now though so that's cool.
But just saying I was really sad about the heels and still have a hoard of them that I can't let go of though I never wear them. It was definitely a thing.
It looks like the idea is that if you had feet like a Barbie doll the heels would be the more comfortable, since her ankles aren't supposed to bend from a digitigrade posture. The other shoes are for humans.

Same. I was at ballet today watching the trailer when one of the other parents asked if I was watching Barbie. I told her it looked like fun. Her munchkin in tow got it!
The point where America poked her foot, though.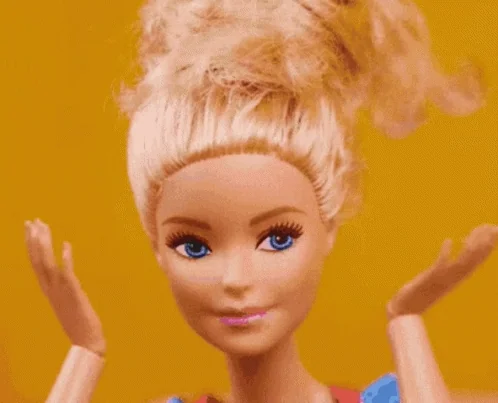 I only ever wore them for Rocky Horror and drag day at work, but I did enjoy being a couple inches taller.
Of course, that was when I still had the legs for fishnets…
Maybe that was Baumbach and not Gerwig.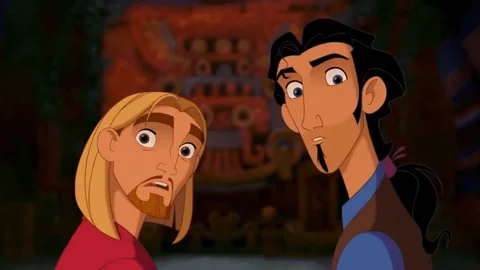 So Barbie is like Neo and the Birkenstock is the red pill?
Very long article in vogue, full of amusing details
Gerwig and Baumbach did share a treatment, Robbie adds: "Greta wrote an abstract poem about Barbie. And when I say 'abstract,' I mean it was super abstract." (Gerwig declines to read me the poem but offers that it "shares some similarities with the Apostles' Creed.") No one at Lucky­Chap, Mattel, or Warner Bros. saw any pages of the script until it was finished.
When I ask Gerwig and Baumbach to describe their Barbie writing process, the words "open" and "free" get used a lot. The project seemed "wide open," Gerwig tells me. "There really was this kind of open, free road that we could keep building," Baumbach says. Part of it had to do with the fact that their characters were dolls. "It's like you're playing with dolls when you're writing something, and in this case, of course, there was this extra layer in that they were dolls," Baumbach says. "It was literally imaginative play," Gerwig says. That they were writing the script during lockdown also mattered, Baumbach says. "We were in the pandemic, and everybody had the feeling of, Who knows what the world is going to look like. That fueled it as well. That feeling of: Well, here goes nothing."
Same here. The first time I saw a preview while at the movies I was hooked.
Thank you for bringing this to my attention. I have to send this to some zoologists I know. They should task their anatomy students to do similar drawings.
Also, I wonder if there is a Blender plugin already?
Birkenstocks or heels is a false dichotomy.
this is so awesome. i'm still laughing over the first trailer and thus spoke zarathustra
now I'm picturing all the barbies gathered around singing Contemporary ChristianCapitalist Music
Back in college my (now) wife wore the classic Birkenstock sandal. She bought a new pair and complained for several weeks about how they hurt and that she had to "break" them in. I just looked at her and was all nope. If you are spending that kind of money on foot wear it better be comfortable from the get go. I bought a pair of Teva that I wore until the straps wore through and broke.
(Obviously some shoes are never going to be comfortable, like dressy high heels or the patent hard soled dress shoes for men.)