I honestly never knew the details of how a pumpkin grows. It's literally being 'pump'ed up by what the stems bring in. Very cool
I have a giant pumpkin (45-50lbs) sitting outside the house that I can't bear to throw away. It's not visibly rotting and the squirrels have avoided it so far. I'm thinking that I'll just put lights on it and call it Xmas ornament.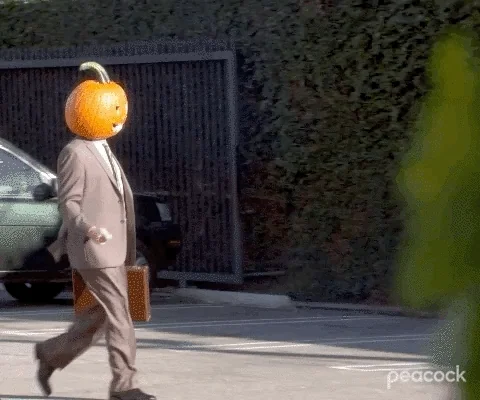 I don't know how impressive, "growing in to a giant pumpkin", is; but, "growing in to a massive thicket of tendrils" is like something from John Wyndham.
Yeah, I can't see this ending well.
So I was thinking the other day - what if you grew the pumpkin in a pool? Would it grow even bigger as the buoyancy would help fight gravity? Would it help make it rounder? Would it get too mushy in the water?
I'd be happy if I could grow a five pound pumpkin.
Probably. We have pretty regular floods in late summer/early autumn and more than once it has cleared out pumpkin patches. The pumpkins that came downstream rotted really quickly, even if there wasn't any obvious damage. Different situation, but the water definitely seemed to accelerate the rot.
The plant sucks a LOT of nutrients from the soil, so you basically have to plant the seed in very, very fertilized, nutrient rich dirt (pretty much almost pure manure) to get the gourds to any respectable size.
And as you can see, a colossal amount of space for a single gourd. Watering systems, and growing under cover to prevent sun and wind damage. I kept thinking of all the other crops that could have been grown in that space.
It's in the Netherlands, which already has plenty of other food growing in it.
This topic was automatically closed after 5 days. New replies are no longer allowed.