Why does the bear appear to have a white muzzle (icing?) and be wearing a collar?

Maybe he's a recidivist bear. If he's known for being a nuisance to humans, he might be in big trouble.
Bears have funny feet

The study of which is Criminomnomnomology.
Likely some sort of tracking collar.
Grizzly bear goes into a bar.
Barman says, "What'll you have?"
Bear says, "I'll have a, um… draught beer, please."
Barman says, "Sure; but why the big pause?"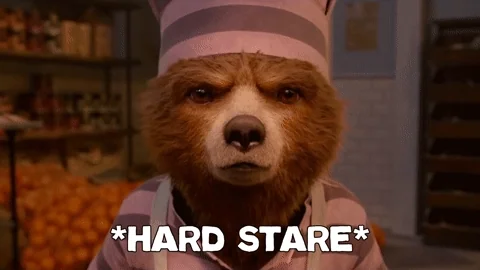 I feel old now…

We're not old; it is just that the world has got younger.
Right, so it's done this before. Somebody wasn't paying attention when the judge set out bail conditions…

The condemned ate a hearty meal before being out down. This is one delightful creature that is about to be euthanized. He or she is a clear and present danger to the general public.
This topic was automatically closed after 5 days. New replies are no longer allowed.