Paul Hogan put it so succinctly:
I got a bidet when the pandemic first started, while people where hoarding toilet paper. It's a huge upgrade, I sort of can't oversell it, it's so much more effective, so much easier, super easy to install, and it was only like $30 for some no-name brand off of Amazon. If it wasn't so awkward to talk about, I'd be recommending everyone get one ASAP lol
The American disbelief and horror regarding bidets is baffling. I installed one six years ago after a trip to Japan, and now consider the TP-only process to be utter savagery. I will never go back.
ETA: This woman's inflexible, stubborn incredulity is particularly annoying. Do we know where this is from? It seems to be some reality show.
The most effective "selling tactic" I heard went along the lines of:
Imagine you're working outside and you have mud all up and down your arms. What would you do to clean yourself off? Grab a roll of paper towels, or grab the garden hose?
From there, you let people put the puzzle pieces together and see if they can't get their heads around why Bidets Are Good™.
Recently bought a house from an old, Republican (I'm still getting some of their mail, so I see who they've been supporting), rural couple. They put a bidet in their bathroom 30 years ago.
The knowledge has always been out there. There are none so blind as those who will not see.
Doesn't stop some of the people I know…
It's a game-changer, although keeping TP around for the occasional "victory wipe" is always a good idea.
Same. I had great empathy for folks who had no good alternatives when the shortage hit ("Finally! A use for kale!"); but my TP usage was so low due to the bidet that it was barely a blip for me.
As for the awkwardness, yeeeeaaah, that's a thing. But I know I've been responsible for the purchase of at least 4 bidets by family and friends after I convinced them to try mine.
It changes its role entirely—less TP, more QC.
Many people of the world wash with water after pooping. Not by bidet but with a container of water & the left hand. Wash hands afterward with soap & a nailbrush.
I bought one about 18 months ago that just attaches to your water on your current toilet because I had an injury and subsequent surgery and couldn't clean myself properly with toilet paper. I now HATE using any other toilet than my one at home because you don't get as clean as you do with the bidet attachment. I'll never go back to using just toilet paper, and my toilet paper costs have gone to nothing basically. It's the wave of the future…the future…the future…the future…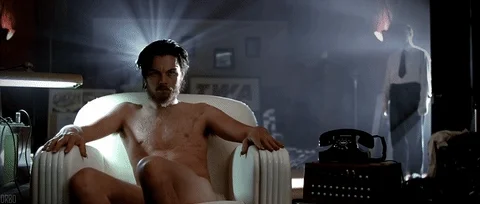 I've been tempted to install one in my apartment because honestly I'm such a over user of TP that it's a significant cost on my budget. Seriously, bidets are just better imo.
Since they were a hot item for a minute in the early pandemic, I suspect that there are a lot out there now that are, for lack of a better word, crappy. Any advice on how to shop for one?
Not a big fan of Will.I.Am but he did give a really nice analogy, smear chocolate on the grout between the tiles, try and clean it with just dry paper…
uhh, where's that going to drip?
That's the kind I have. Are there other styles?