I mean I don't think any member of the KKK has voted Democratic since at least the 70s…

Why do progressives keep insisting on pointing out which party the KKK supports today when the most pressing issue is which party the KKK supported a century ago?

Well. . . I guess if his campaign manager is a time traveler from the future, it would be no big deal for him to bring some Klansmen from the 1960's through time to show the world actual "KKK Democrats."
Except when they get here they have to switch parties anyway, like all their brethren did in the 1970's.
It would probably be more efficient to go back to 1860 and just convince Lincoln his new Republican party is really a "states rights" party, so forget about slavery.
Democrats in Klan hoods. Riiiiiiight.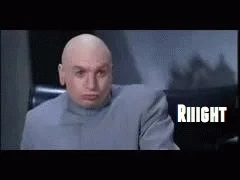 As usual the problem with the left wing is they are TARDIS impaired.

Clearly you haven't considered the possibility that he's being pursued by Confederate Ghosts.
The one thing that I've wondered about is why isn't Sarah Winchester haunting folks like Wayne La Pierre, so as to carry on the tradition of the Winchester Mystery House? Pick up the slack, dead lady.
The district he is running in includes Prescott and most of Mohave County. So it's certainly a target rich environment. If he shoots at white hoods before checking the targets' party affiliation, he may well improve his chances markedly in the primary.
I mean - he isn't wrong he might need one against a group of Klansman. But he is going to be in for a surprise when he finds out they are full of members of his own party.
And given the rhetoric against RINOs and those not MAGA enough, he could find himself being targeted by his own party.

With Black GQP candidates like this guy and Walker, I'm thinking more about the efficacy of football helmets than I am about KKK hoods.
Feel free to shoot as many hooded klansmen as possible, thinking they're Democrats.
Then check your poll numbers again and see how it worked out!
Davison grew up in the 70s and early 80s in Picayune (closest Mississippi town from New Orleans). I'm not going to say there were no klansmen in Picayune then, but I'll guarrantee there were no klansmen that voted democrat in Picayune in 1980. FFS
Having just watched newest Westworld season, I can't help thinking that someone is helping them think.
This topic was automatically closed after 5 days. New replies are no longer allowed.