I posted this in another thread, but the second half of A Closer Look last night had the comments by the special prosecutors…
The police are claiming that since it can't be proven precisely which of their bullets killed Fanta, that none of them should be charged at all. But what's clear is that if any other set of three everyday people unloaded their weapons on an innocent 8 year old girl, all three of those shooters would likely be in jail for the rest of their lives.
i mean people have gotten life sentences for felony murder because of a borrowed car ffs. if you're shooting bullets at someone and they die, that seems pretty straight forward
By offering cops more and more special privileges, authoritarians are gradually reinventing aristocracy and feudalism
That last one is so common among the closet Q-nuts. But it was Fox News that spread all the lies about BLM protests that mainstreamed that BS.
According to this Federal court ruling a Jim Crow-era law that was explicitly enacted to "Exclude the Negro" from the ballot box isn't unconstitutional because it was "cleansed" of its "discriminatory taint" during the 20th century.
Dude, have these guys even seen the history 20th century? It was arguably even more racist than the 21st century! And this century has been pretty fucking racist so far.
First, that the decision refers to rape and murder as white crimes is kinda great.
2nd: The decision was 12-5. All 6 trump appointees voted for racist voter suppression; all 3 Obama appointees voted against it. What struck me (beyond that in 8 years Obama appointed half as many judges to the court as trump did in 4) was that the W appointees were split 2-2 while both Clinton judges favored racist voter suppression
trump judges will be trying to ruin this country long after he dies. There's no rest in the fight
The Good, the Bad, and the Ugly:
McConnell spent all his time as senate leader blocking judicial appointments, leaving vast numbers of vacancies. Then, when Trump was elected, he pretty much nominated anyone McConnel and the federalist society out forward, who were then quietly and quickly appointed. It's one areas of damage from Trump that we will be dealing with for decades.
Contains racial slur.
This story is about Duke vs BYU wimmin's volleyball game in Provo, Utah.
We see you.
We see all y'all.
We will remember.
ETA: correction of which sport
This response from someone who was there is chilling: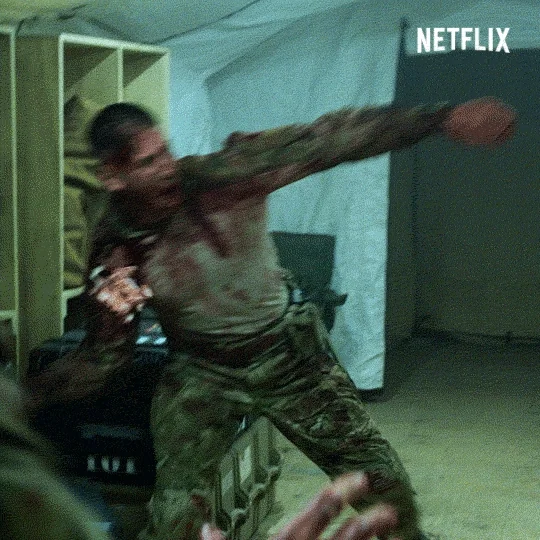 See them.
Know them for who they are.
Say their names.
Give them the opportunity to make meaningful changes to their behavior.
Hold them accountable.
Organize. Boycott. Strike. Reach out for allies in this struggle.
No normalizing, no gaslighting, no trivializing.
No part of what those racists did was ok.
Their actions have real consequences.
"Publicity is justly commended as a remedy for social and industrial diseases. Sunlight is said to be the best of disinfectants; electric light the most efficient policeman."
–Louis Brandeis
ETA: corrected quote
That is horrible. No kid (and college students are still kids in many ways) should have to deal with that.
It should bring a pile of blowback on BYU, too. Duke's a small school, but has a lot of reach, especially in sports. I would expect sanctions against the school's athletic program.
Update:
The officials should have stopped the game. The announcers should have told the crowd they needed to stop the bigoted chant or the gym would be emptied of spectators. If they continued, the athletes should have been allowed to return to the locker room, and they should have emptied the gym. Then, they could restart the game. That's the only right way to handle this. Banning one spectator is not enough. Apologizing the day after is not enough. There should be sanctions against BYU and the officials who allowed it to continue.