In a Facebook post, David Kinder, who says he recently returned to work for Boston Market as an hourly shift manager, claims the walkout was the result of several weeks of mismanagement. In a series of posts that included his resignation letter, he wrote the store has been without a working water heater for three weeks, has only one point-of-sale system that work, his general manager was hospitalized last week, and the area manager who had been helping with some catering orders had already put in his notice and is leaving at the end of Thanksgiving week.

"It's time for Boston Market corporate to stop being the 'fat cats' and reinvest in their facilities and their people," Kinder wrote in his two-page resignation letter. "What has been happening here is appalling. Fix it. But you won't fix it with me."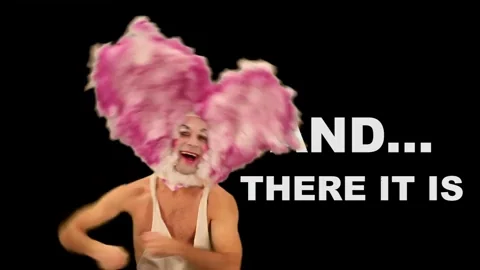 BTW: Micky D'S owns Boston Market.
This is the point where all the people arguing against a higher minimum wage insisted that all these businesses would automate the jobs, so I guess there's actually no labor shortage and no problem and Boston Market is perfectly capable of fulfilling the orders and… What's that, these minimum wage jobs actually can't be (easily, or at all) automated? Gosh! Who knew!
Upper management shocked to realize that without working restaurants and employees, their jobs are redundant.
Last year was scarcely different. Had preordered a Thanksgiving meal, went to pick up at 1pm and was greeted by chaos. The line to get your food took 4 hours to get through, walk in customers could simply order by going to the register, and some food items, like turkey, ran out by 3pm. Social media was blowing up with the same problems throughout the country. I swore to god I'd never step foot in one of their stores again. They permanently lost me as a customer.
Boston Market Holding Corp. has 15,100 total employees across all of its locations and generates $291.32 million in sales (USD).
Good. I mean, it sucks for everyone who got shafted in this, employees and customers alike, but what we're seeing is, at least in part, a rejection of 150 years of indoctrination into predatory capitalism. People are sick of being cogs, especially on Thanksgiving. I'm hoping that this trend of stores closing on Thanksgiving (for some it's now permanent policy) persists and we begin treating employees like humans with needs beyond the profit machine.
Tangentially related to today's topic:
Does anyone remember these gems from Warner Brothers?
"Anaheim, Azusa, and Cu…camonga!"
That's actually a reference to the Jack Benny radio show – he's the one that started the idea that the name Cucamonga was inherently funny.
I mean, before the 80s I remember many stores and restaurants having a Turkey Day package that one could pick up the night before and simply put in the oven the next morning.

Seems like no one wants to do the labour of cooking holiday meals. Ordering a thanksgiving meal is just an outsourcing of labour, from a home kitchen to a restaurant commercial kitchen.
I hope that food made it to a homeless shelter or something.
If the food was sitting out, unrefrigerated, maybe not a good idea; the article says that the orders were stacked up, inside the restaurant, where the customers could see them.
At a unionized shop, working on holiday like this is double-time and a half (IIRC).
Literally goes through my head every time I hear anything about Rancho Cucamonga - and at 50 it's probably about 4 decades since I've seen any of these.
Sucks all around. Workers. People who were planning their holiday. Everyone except the corporate assholes who probably won't be canned.
Interesting. We stopped by our local Boston Market a week and a half ago for ordinary to-go sandwiches, found a similar "closed early, no employees" sign. Any other locations? We're in suburban northern Illinois.