The shorter version of this article: malignant narcissists do not know when to shut the fuck up.
Please Mushies/Mush Lovers, don't Bro-Splain to me on this topic, Mush is irredeemable garbage human.
And, as his fanbois in this topic might demonstrate, rubes do not know when to stop listening to and making excuses for them.
This is the equivalent of that kid who tries to fake his way through a middle school book report and then, when called out by the teacher, claims the dog ate his homework, except with the stakes being billions of dollars instead of a grade.
Though via WSJ by Ars Technica (emphasis mine)…
A Wall Street Journal analysis said the deal's completion is "no sure thing" and that Musk could easily walk away from it. "The merger agreement contains a reverse termination fee of $1 billion should Mr. Musk fail to consummate the deal," the article said. "Such penalties are hardly get-out-of-jail-free cards, especially since a buyer can't just walk away for no reason. In this case, though, he effectively can: Buried at the end of the agreement is the language about Twitter's legal remedies. Incredibly, the potential damages are capped at the level of the reverse termination fee."
It never fails to impress me how so many people who have been stupidly lucky financially think that translates into making them a genius regarding their business acumen, and how they absolutely will do the dumbest shit to show it all off.
Musk's whole career has been blind, stupid luck. But I get a kick out of watching him act like he's the smartest man on the planet, when he's not even the smartest man in his own home quite likely (assuming he has staff of some kind).
He does't even have a home, and I don't actually know if someone who would let him crash at their place is smarter than him or not?
They're getting free rides on his private jet and a lot of free gourmet meals and expensive alcohol and weed. In exchange for their letting him use the guest room and have the run of the fridge for a few weeks a year it's a wash for everyone involved at the least.
Musk is "homeless" in the same way that serial grifter and past BB guest author James Altucher is or was.
But still, you might have to talk to him?
What kind of idiot makes a major purchase and waives due diligence? His legal advisors must be having a huge laugh at his expense. Discreetly, over some of his very expensive scotch.
He needs to get his own place and chill for a while. Though he'll probably buy it without an inspection.

I can think of one idiot who didn't do his homework and managed the astounding feat of making a casino resort he bought go bankrupt.
You took the words right out of my fingertips.
That takes a special kind of audacity, combined with massive ego and unfathomable stupidity.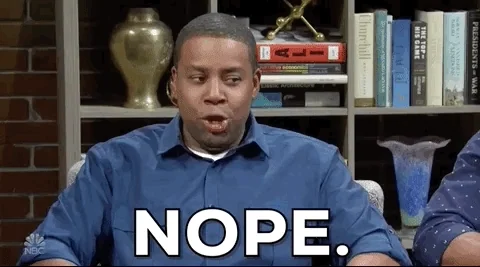 Asshole just needs to pay his fucking taxes and shut the fuck up.
It helps when your daddy ran an emerald mine in a segregated country…
The idiot kind of idiot?
He makes them dress up as robots, so that it's like slavery only cool. /s
Non-zero chance he's reading these comments haha
Still smells like stock manipulation.
Elon Musk appears a very wealthy child who wants us all to hear what he has to say.
Perfect summation; no notes.