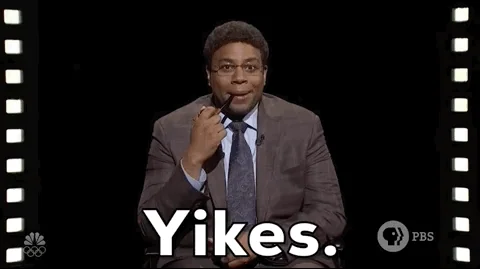 Even if that was all they had done it would still have been a bad idea. Corporate Christmas cards or emails are bad enough but I don't know anyone who appreciates getting unpersonalized, unsolicited mass texts like that.
And what kind of medical place has that diagnosis message on automatic send?
No thanks!
I realize that this didn't happen in HIPAA country; but surely it's still considered very dubious form to transfer sensitive medical information over text? Nothing says fitness for that purpose like unencrypted best-effort delivery.
The message is internal paperwork, not what they would have sent to a patient. And it doesn't identify a patient. And the intended xmas message is just a wrapper around the practical reminder that if you need GP stuff over xmas you can fuck yourself call 111.
Really, there's nothing scandalous here, it's OK to just enjoy it as an amusing goof.
I had a glitch on my phone for a while where if I copy-pasted something into a text, email, or here on the BBS, my phone would instead paste in the text from the previous time I copied something. Weird. I wonder if a similar mechanism was at work here? But jeez, check before you send!
It seems odd that they send such messages at all. My surgery sends messages along the lines of 'please call the surgery to discuss your recent test results' rather than blurting what would be unimaginably traumatic news over an entirely impersonal medium.
Ugh. Not only is it terrible to have gotten that message when you weren't supposed to, imagine that you got that, message, saw this article, nervously laughed it off, then get the follow-up message of "Oh no, we were serious with yours"
I just don't know that this kind of thing should ever be automated
I deal with GP surgery staff on a daily basis (well, not this week, obvs. This week, I am mainly being drunk and fat). An alarming amount of them are spectacularly inept.
It was a request to another member of staff.
It's clearly some sort of inter-departmental text that wasn't ever intended to be sent to any patient, from the looks of it. They're getting some paperwork sorted for a patient, not announcing a diagnosis - the diagnosis just happens to get mentioned because it's relevant to the paperwork.
So it's a double fuck-up.
"Ha ha, someone has aggressive lung cancer but it's probably not me!"
8:04 - initial text sent to all patients
8:19 - e-mail: "Dear valued patient, please disregard the text message just sent to you in error. We are very sorry to have caused you undue alarm, and we promise to do better in the future. Merry Christmas."
8:22 - e-mail: "Dear Stephen J. Anderson, please disregard the blanket apology, which was sent in error where you specifically are concerned."
"… and a Melanoma New Year"
@MikeR "Please call the surgery to discuss your recent test results. Do not come to the surgery. Do not make physical contact with anyone or thing, do not scratch any itching body parts, and please put your affairs in order."
If that happened n the US, any MAGA that got it would've felt insult added to "injury" if they had said "Happy Holidays" instead of "Merry Christmas."
Imagine seeing Karen get "You have aggressive fucking lung cancer. Happy Holidays."
8:23, text: Dear Stephen J. Anderson: please get your affairs in order as you have a very aggressive lung cancer. Merry Christmas.
Was this message helpful? Y? N?